Staff & Board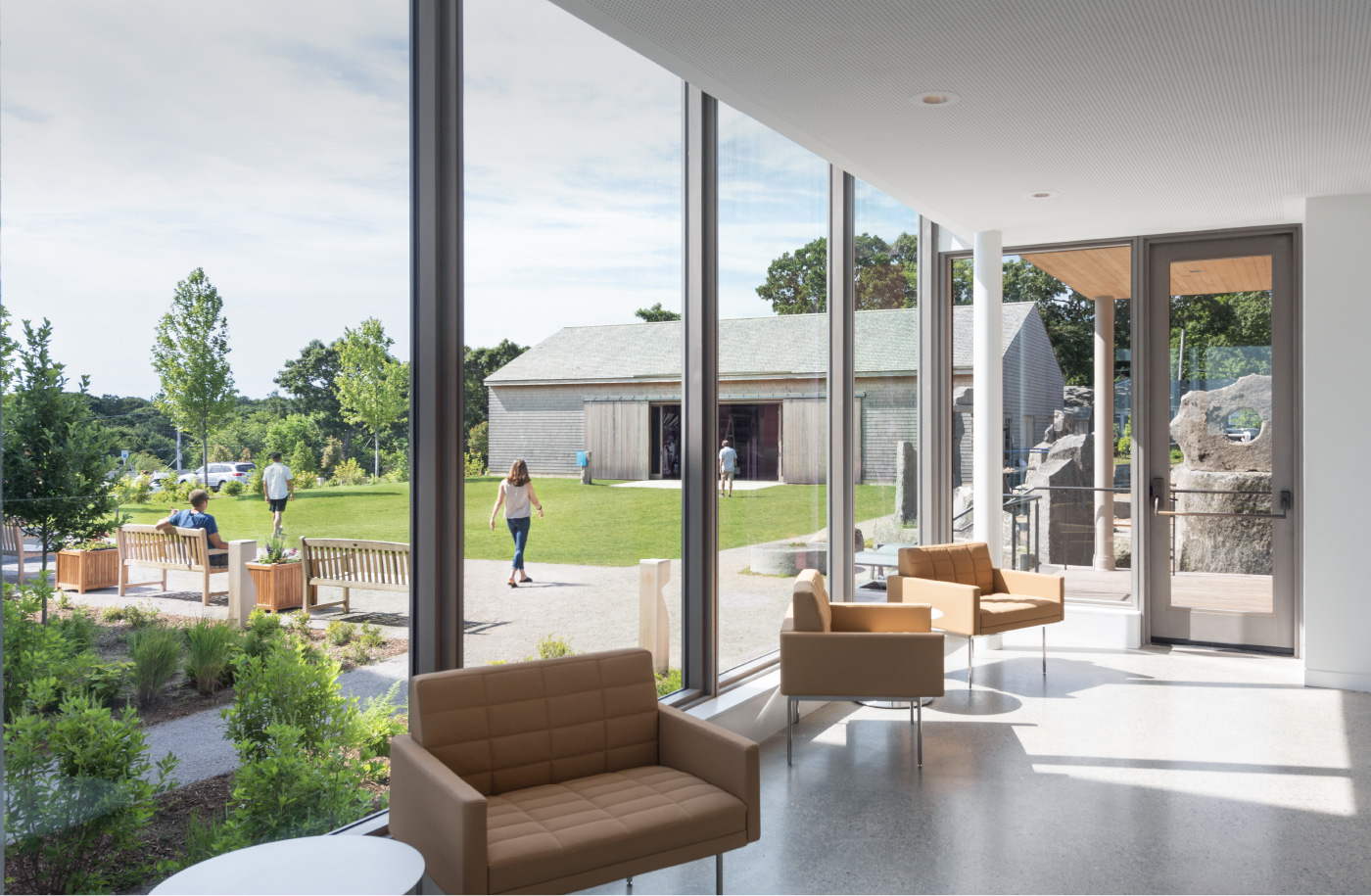 STAFF DIRECTORY
---
BOARD OF DIRECTORS
JEB BLATT
JONATHAN BLUM
NANCY BREUER
EUNU CHUN
MARCIA MULFORD CINI
JILL COWAN
MEREDITH DEGEN
SAM FLEMING
GEOFFREY GUND
ANDRÉ KOESTER
DAVID LEWIS
CALVIN LINNEMANN
CHRISTOPHER MORSE
JANE BIONDI MUNNA
ELIZABETH REISNER PICKMAN
PHIL REGAN
ART ROBINSON
BRUCE STEWART
SHELLEY STEWART
KAHINA VAN DYKE
ELIZABETH HAWES WEINSTOCK
DENYS WORTMAN
STEVER AUBREY, Trustee Emeritus
ELIZABETH BEIM, Trustee Emeritus
---
Heather L. Seger | Executive Director
Heather Seger is the Executive Director of the Martha's Vineyard Museum (MVM). She joined the Museum as Advancement Director in 2018. She served as interim Executive Director for about one year before her formal appointment to the role in 2021. Before coming to Martha's Vineyard, Heather served as the Executive Director of the Cornelia Connelly Center, a nonprofit championing girls at risk on the Lower East Side of Manhattan. During her 14 years at the Center, she held a number of positions of increasing responsibility, including Development Director before leading the organization for five years. She specializes in building effective leadership teams, developing systems and processes, partnering with boards of trustees, and creating strong organizational culture.
With a passion for social justice and creating pathways of opportunity to underserved communities, Heather has made strides in positioning the Museum as a community leader in advancing the conversation around topics like equity and inclusion, collections diversification, and sustainability. She is a member of the board of the Vineyard Montessori School.
Originally from the south shore of Massachusetts, Heather is a graduate of the College of the Holy Cross with a bachelor's degree in philosophy. She holds a Certificate in Business Excellence from Columbia Business School and is currently pursuing a graduate degree in Museum Studies from Harvard Extension School. She resides in Vineyard Haven with her husband and their two children.
Cathy Weiss | Board Chair
With more than thirty years of service in the public and philanthropic sectors, Cathy Weiss brings a wealth of experience in family foundation management, governance and strategic planning, organizational and resource development, grantmaking, and program development.
As the Executive Director of Stoneleigh Foundation for four years, Cathy oversaw all aspects of the foundation working to improve the lives of children impacted by violence. Prior to the Stoneleigh Foundation, she served as the first non-family Executive Director of the Claneil Foundation, a 40-year-old family foundation, based in Philadelphia. She has served as the Program Officer of the Rockefeller Family Fund and also worked for the William Penn Foundation.
Cathy came to the philanthropic sector after a distinguished career in government. She was the Assistant to Philadelphia Mayor W. Wilson Goode (1985-1991) and New York Mayor Edward I. Koch (1982-1984). Cathy holds a Bachelor of Arts degree with Honors from the University of Wisconsin, in Madison. She lives in Philadelphia and summers in Chilmark with her husband Ed.
David Grain | Vice-Chair
David Grain is the Managing Director and CEO of Grain Management. Prior to Grain, David served as President of Global Signal, Inc. (formerly NYSE: GSL), the largest communication tower owner/operator at the time. David has also served as Senior Vice President at AT&T Broadband's New England Region and was an Executive Director in the High Yield Finance department at Morgan Stanley. He also served as an Operating Advisor to General Catalyst.
David received a B.A. in English from the College of the Holy Cross and an M.B.A. from the Amos Tuck School of Business Administration at Dartmouth College. He currently serves on the Board of Directors of Southern Company.
David is a 1980 graduate of Martha's Vineyard Regional High School, he and his family moved to Vineyard Haven full-time in 1974. His father, Walter Grain, grew up in Brooklyn, N.Y., and first visited the Vineyard in 1954. Mr. Grain's mother, Dora Grain, was a longtime community activist and active member of the Vineyard chapter of the NAACP. David and his wife Dr. Lisa Butler were married on the Vineyard. They currently split their time between Sarasota, FL, and West Chop and have two adult children.
Alison Shaw | Secretary
Alison has been a photographer all of her professional life and has lived on Martha's Vineyard full-time since 1975. She received her bachelors from Smith College before starting her career with the Vineyard Gazette doing production work and freelance photography. She was also the former archivist at the Martha's Vineyard Historical Society (now MVM). During her 25-year tenure at the Gazette, she was a four-time recipient of the New England Press Association's "Photographer of the Year" award. In 2000, Alison left the Gazette and, along with her partner Sue Dawson, opened the Alison Shaw Gallery in the Arts District of Oak Bluffs. She is also in her 35th year exhibiting her work at the Granary Gallery in West Tisbury. Alison has twenty published books to her name and thousands of her fine art photos are in public and private collections. She is regularly published in major magazines, runs a photography mentorship program with Sue, and teaches photography workshops worldwide.
Alison is on the boards of Martha's Vineyard Bank, Martha's Vineyard Bank Charitable Foundation, Martha's Vineyard Center for the Visual Arts, and Expressive Digital Imagery Institute. She is a Martha's Vineyard Hospital Art Fund committee member and a member of the Martha's Vineyard Art Association. Alison was the recipient of the 2021 Sail Martha's Vineyard "Water Cronkite" award.
Gordon Cromwell | Treasurer
Gordon is retired after a 25-year career in finance in the investment banking and asset management sectors. After receiving his Bachelor from Denison University and Masters of Business Administration from Vanderbilt, Gordon was a Managing Director at Canaccord Genuity for the first half of his career. He then moved into the asset management side of the business as an investor on the small-cap value teams at Turner Investment Partners and The Boston Company Asset Management. Gordon is involved in a variety of non-profits as a board member of the Brookline Food Pantry, and as a volunteer/supporter of Alexander Twilight Academy, Empower Schools, and others. He resides in Chestnut Hill and West Chop with his wife Wendy and their two children.