Current Exhibitions
---
We Two: Portraits of Vineyard Couples
February 13th, 2021 through August 1st, 2021
Morse Hallway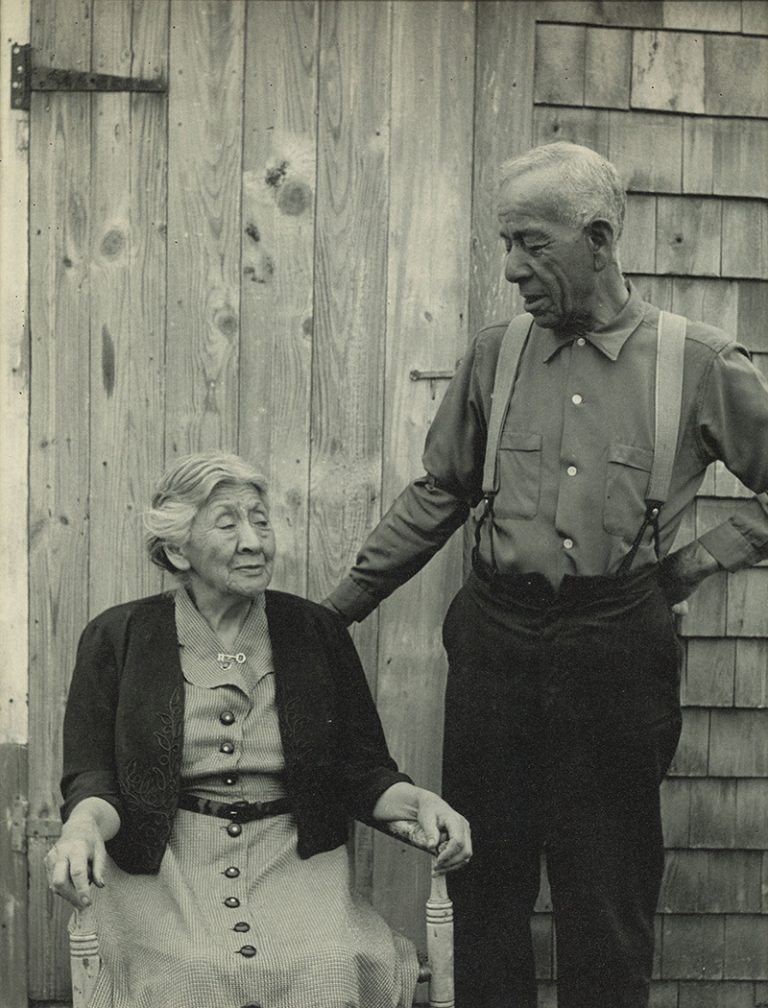 This exhibition features a selection of portraits of Martha's Vineyard couples. It includes oil paintings of whaling captains and their wives and more recent photographic portraits of Islanders. The images, and the stories behind them, provide glimpses of individual Vineyarders' lives, and of the many ways that two lives can intertwine.
---
Making Change: Stories of Vineyard Activism, 1820-2020
October 20th, 2020 through March 14th, 2021
Grain Family Gallery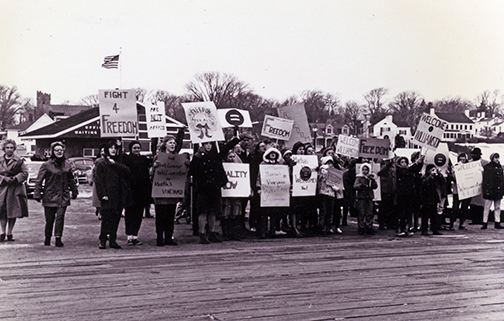 Every great national movement simultaneously rises from, and gives rise to, thousands of local actions. Despite its reputation as an insular world, distant from the mainland, the Vineyard has since colonial times not just reflected, but exemplified, that pattern. 
Making Change will trace the local actions by which Vineyarders have participated as both advocates and opponents of change in national movements for social justice. Spanning the two centuries from the early antebellum era to the present day, it will focus on two intertwined causes that continue to make headlines: African American civil rights and Native American self-determination. Placing people and events from the Vineyard in the context of nationwide movements and conflicts, it will explore events ranging from the debate over slavery and the establishment of Gay Head as a town, to the Wampanoag campaign for federal recognition.
---
Neal Rantoul: Above and On the Ground
January 22nd, 2021 through April 25th, 2021
Hollinshead and Cox Galleries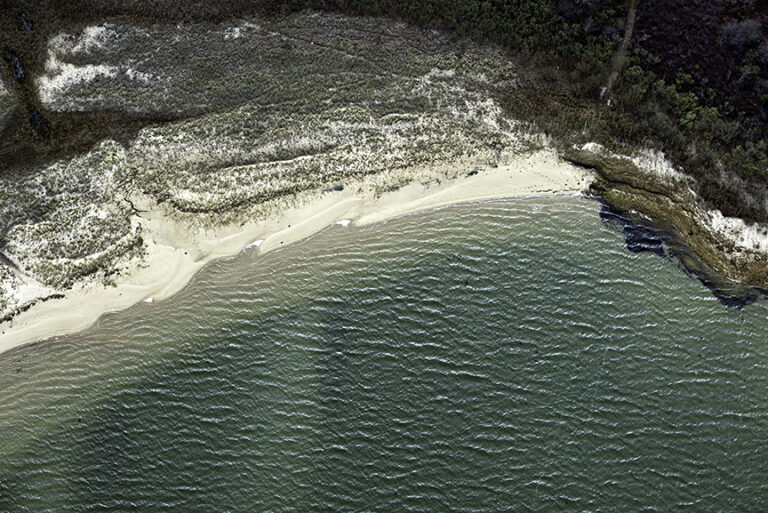 Photographer Neal Rantoul witnessed the sudden spike in building development on the Island in the 1980s and 1990s, and sought to document the Island's beauty during this time of rapid change. The resulting photographs, done in collaboration with the Vineyard Open Land Foundation (VOLF), were recently donated to the Museum. Since then, Rantoul has continued to capture the Island's landscape from above. Taken from a single-engine Cessna, the recent large-scale photographs by Rantoul – paired with his original series – tell a story of change while celebrating the Island's remaining wild and beautiful places.