Edgartown Lighthouse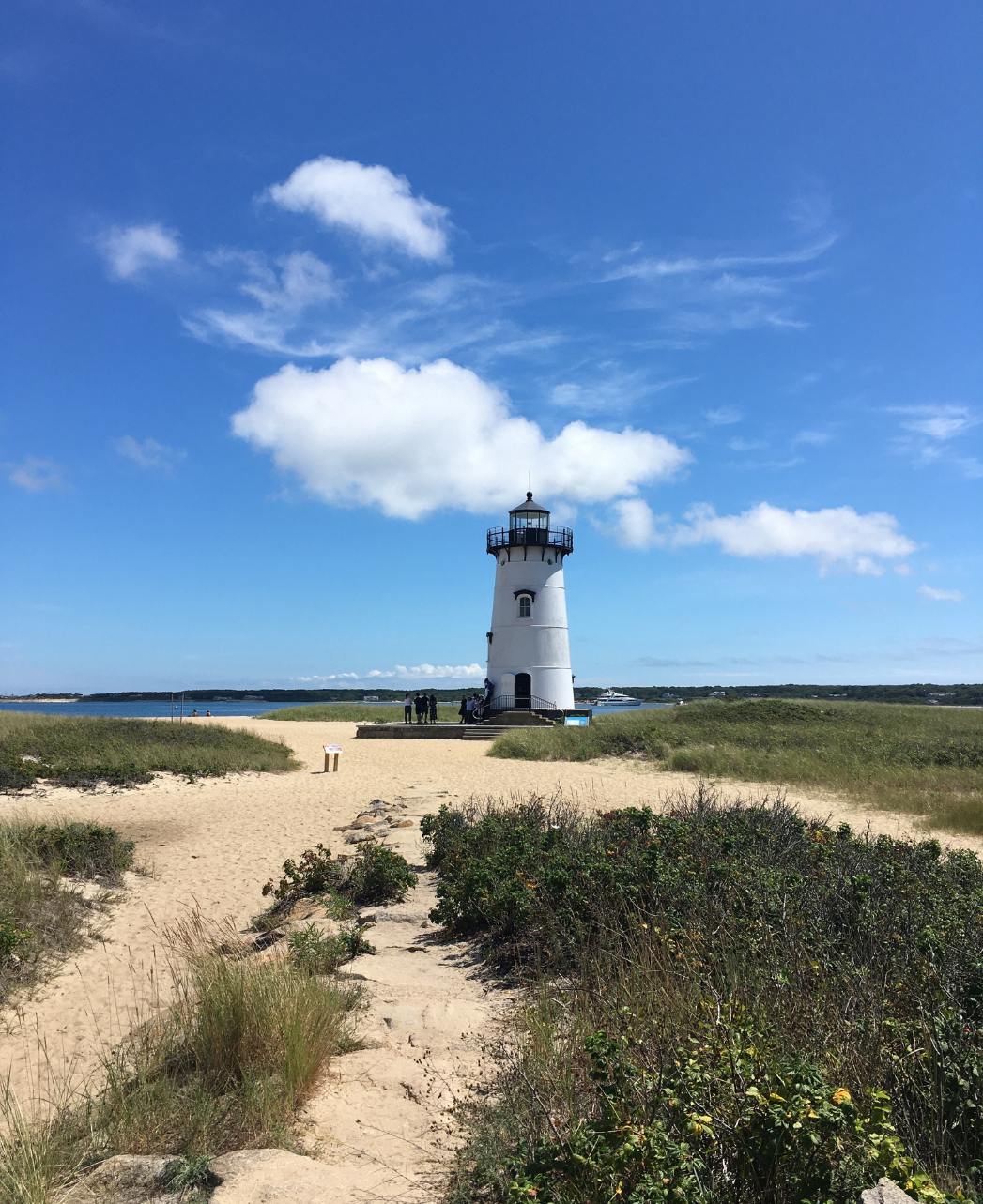 EDGARTOWN HARBOR LIGHT
The Martha's Vineyard Museum is privileged to be the steward of two of the Island's lighthouses, including the Edgartown Harbor Light. Beyond its important functional role as an aid to navigation, this structure also offers visitors spectacular views of Edgartown Harbor, Chappaquiddick, and Cape Cod.
To learn more about the lighthouse, check out our virtual exhibit: Treasured Beacon: The Edgartown Lighthouse.
THE LIGHTHOUSE IS CLOSED FOR THE SEASON
ADMISSION
ADULTS: $5
CHILDREN 12 & UNDER: Free
MV Museum members are always free.
Parking is available, but limited, on North Water Street. The Vineyard Transit Authority (VTA) buses drop off on Church Street in Edgartown. It is a 15-minute walk to the lighthouse from this location.
During visiting hours, the doors will be kept open and a lighthouse keeper will be available to provide information about the lighthouse and answer any questions during your visit.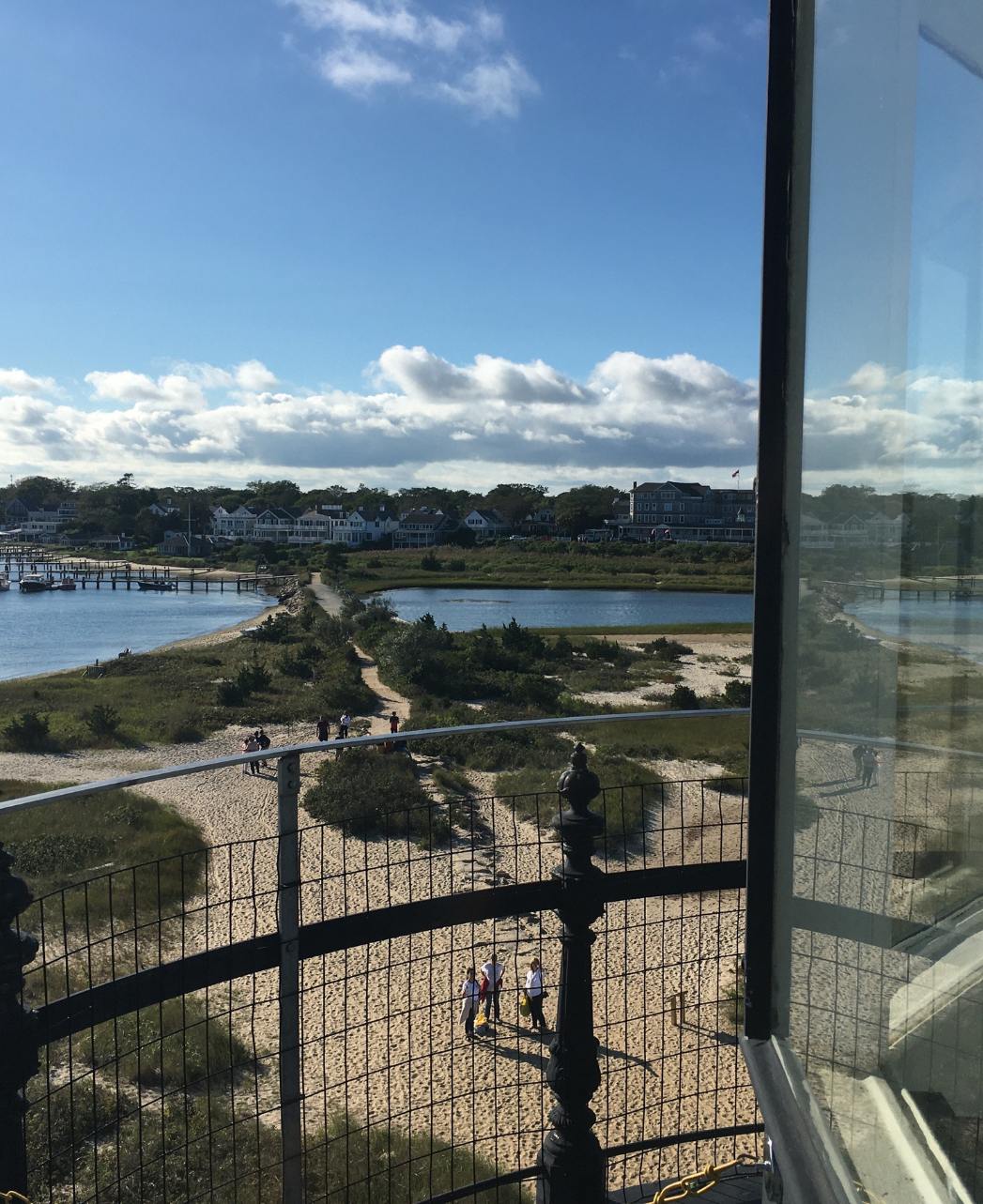 LIGHTHOUSE RENTALS
What could be more unforgettable than getting married or having a private party in the shadow of one of the Island's historic lighthouses?
To learn more about renting the Edgartown Harbor Light, please email lighthouses@mvmuseum.org.
To reserve the lighthouse, please complete the Lighthouse Reservation Form. Your reservation is not confirmed until processed and confirmed by the Museum.
Events cannot be scheduled during times the lighthouse is open to the public.
The fee for use is $500 per hour for groups of 10 or fewer and $750 per hour for larger groups.
SUPPORT THE LIGHTHOUSE
As the steward of the Edgartown and East Chop lighthouses, the Martha's Vineyard Museum is raising funds to maintain these functioning historic beacons. Admission and rental fees are used to help offset the costs of maintaining these structures. If you are interested in donating to the Museum's efforts to preserve the lighthouses, please visit the Join & Give page for more information.