Cooke House & Legacy Gardens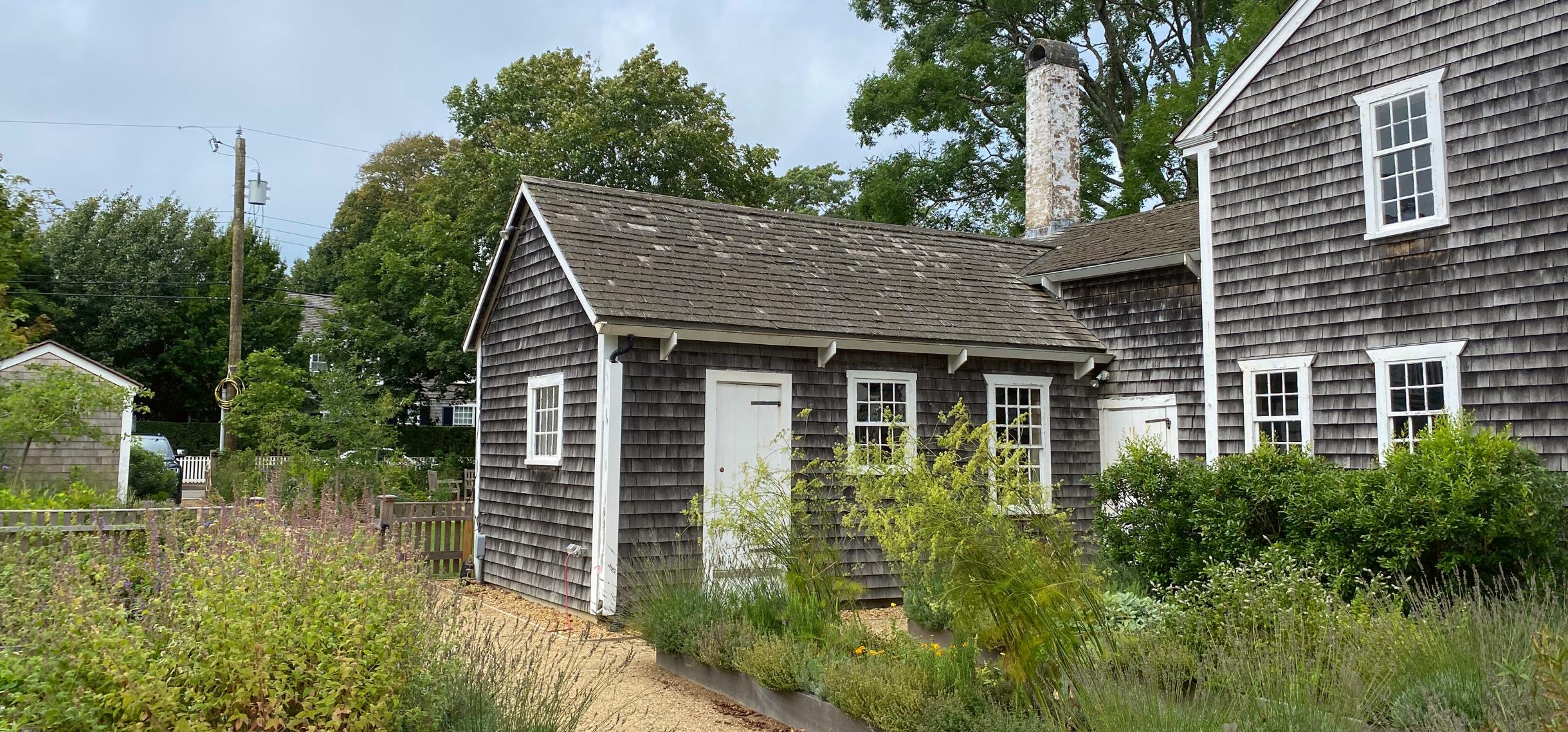 The Cooke House & Legacy Gardens
Preserving a piece of our Island's treasured past.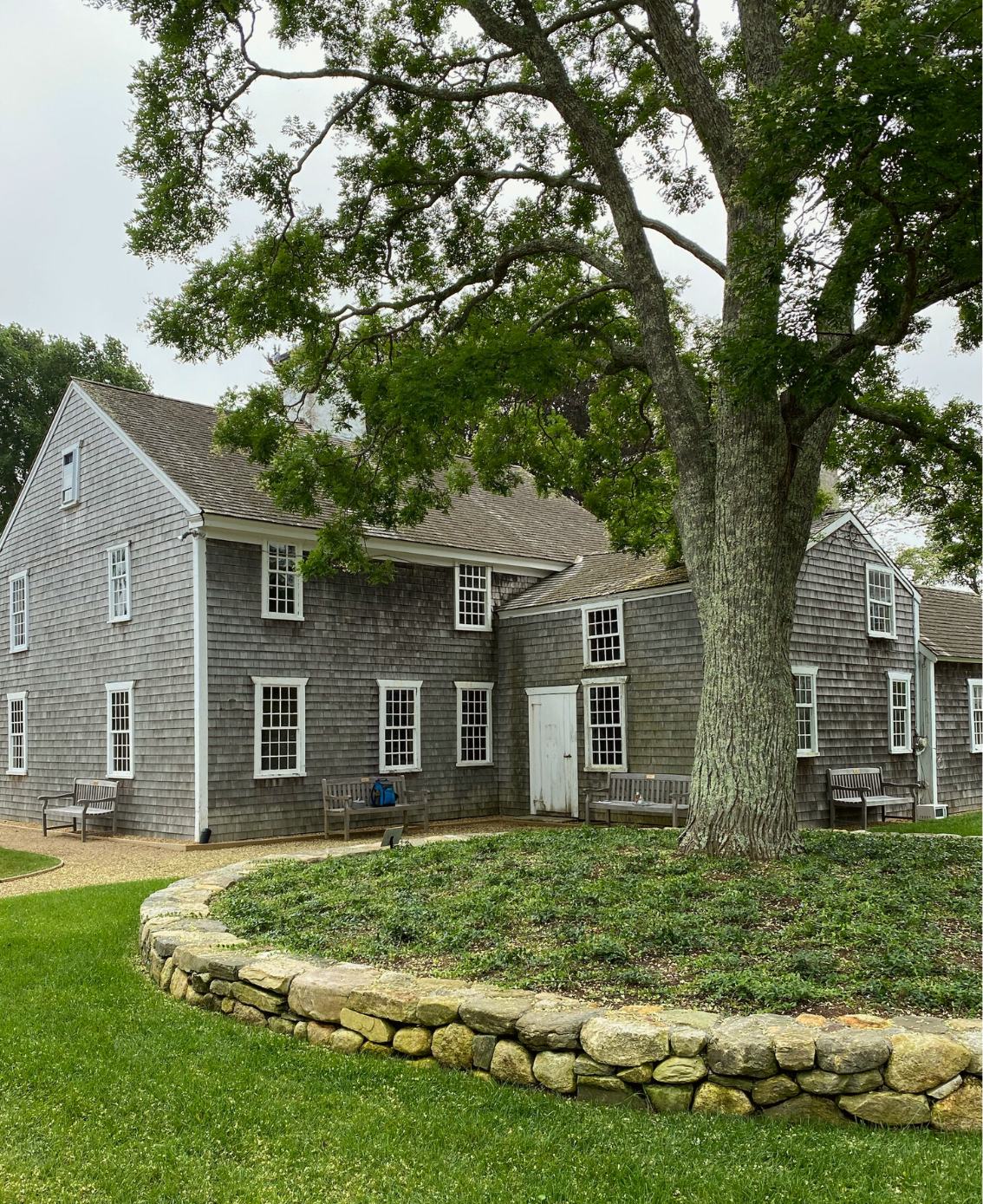 EXPLORE EDGARTOWN
51 School Street, Edgartown MA
The MV Museum is proud to continue its presence in Edgartown with its stewardship of the Cooke House & Legacy Gardens. The Cooke House, built for attorney Thomas Cooke and his wife Abigail in 1766, came to be the flagship property of the Dukes County Historical Society — now the MV Museum — by bequest in 1932. The Legacy Gardens transformed the property into a beautiful parklike space following the Museum's move to the Vineyard Haven Campus in 2019.
OPEN TO THE PUBLIC SEASONALLY
We invite you to visit the Legacy Gardens daily from dawn to dusk. Please take nothing but memories and leave nothing but footprints. Leashed pets are welcome.
The Cooke House is currently closed to the public.
HISTORY
The Cooke House
One of the oldest houses on Martha's Vineyard still in its original location, the Cooke House is a stunning example of unaltered vernacular Island architecture. It was constructed facing Edgartown Harbor — a view now obscured by houses and trees — in the classic New England style. The 18th- and 19th-century view from the upstairs bedchambers proved very useful when Thomas Cooke, Jr. inherited his father's house in the 1790s and subsequently kept a customs office in one of those rooms with a view. The Harborview Garden outdoors features an artistic rendering of what the Cookes may have seen from their upstairs windows when they lived in the house.
Please note: The Cooke House is currently closed for preservation work. Occasional special events take place on the campus — please visit our events calendar for more information.
The Legacy Gardens
Step through the Gatehouse at the corner of School and Cooke Streets into the new Legacy Gardens. Created by the generosity of donors who wanted to preserve the lot for public use, the Legacy Gardens feature a walking loop, a contemplative fountain, and glimpses of Edgartown's storied past.