Discovery Days Summer Kids Programs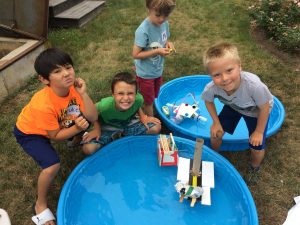 Information for the 2020 Summer Season coming soon!
Creating art inspired by our exhibitions, collections, and Island history, Discovery Days is a unique summer kids program featuring local artists, rotated on a weekly basis, that bring Island history to life. These artists all have a specific focus that is tied to our exhibitions and collections. Children will have time to explore the Museum and Museum grounds in order to get exposure to our collections first hand for inspiration. Sessions are appropriate for kids ages 5-12.