Clearly Misunderstood: C.F. Giordano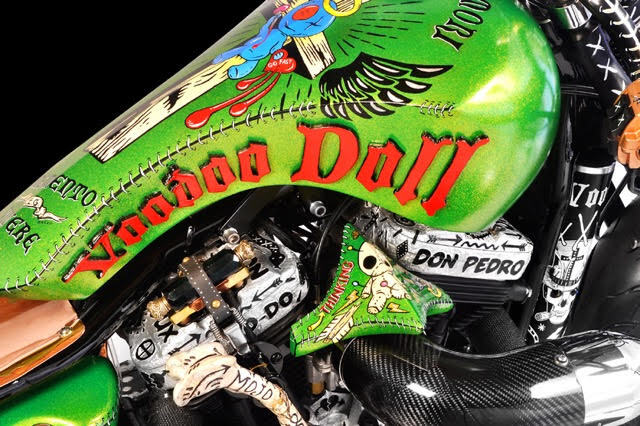 Clearly Misunderstood: C.F. Giordano
The years of COVID were challenging, but for Islanders there were also moments of great creative expression. For some, it was a time for bringing to life projects that, under normal circumstances, would never have been imagined. This was the case for Charlie Giordano and the motorcycle he calls "Voodoo Doll." Built over the course of two years in his West Tisbury shop, it is a love letter to art, motorcycles, and to perseverance.
"This is an example of the creativity found on the Island today and illustrates the value and refuge found within the creative process, especially during isolation. It also explores how seclusion can aid in making things and why that is beneficial to both the artist and the culture of a community. Motorcycles are the perfect medium to explore the world around me and express myself. Voodoo Doll represents the physical embodiment of the magic I experience when riding motorcycles. I wanted to explore and share this magic with the world." -Charlie Giordano
With the motorcycle at its center, this exhibition follows Charlie through his journey of building Voodoo Doll, and includes tools, video, drawings, and photography.
DETAILS
---
| | |
| --- | --- |
| From | February 10, 2024 |
| To | May 5, 2024 |
| Location | The Adele H. Waggaman Community Gallery |
Object information is a work in progress and may be updated as new research findings emerge. To help improve this record, please email
collections@mvmuseum.org
. Information about image downloads and licensing is available here.