Dancing Dolls (Brinquinho)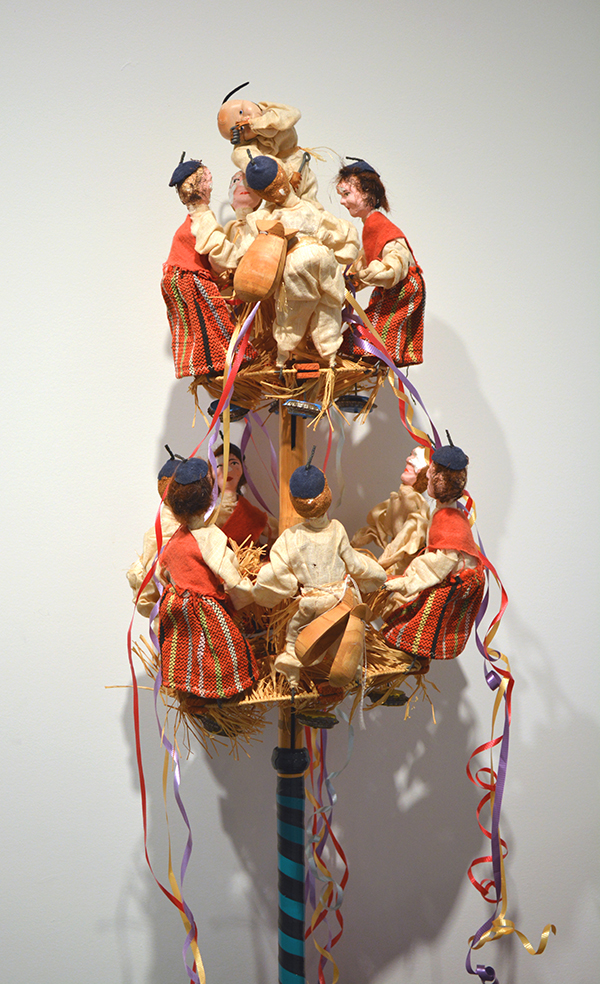 Dancing Dolls (Brinquinho)
The first Portuguese immigrants to the Vineyard arrived, in ones and twos, before the Revolution. Over the next century the trickle became a stream and, by the 1880s, a torrent. Some came to the Vineyard directly, as crew members on whalers and cargo ships; others, having come seeking work in mainland textile mills, found a life of farming and inshore fishing on the Vineyard comfortingly familiar.
The children of immigrant farmers, sailors, and laborers became shopkeepers and fire chiefs, real estate brokers and dentists. They assimilated but carried on traditions brought from the old country: foods, festivals, and music. Mary Paiva Drouin (1922-2006), the daughter of a first-generation Portuguese immigrant family, recalls how her family's cherished "dancing dolls" in traditional Portuguese dress were paraded through the streets of Oak Bluffs during the Holy Ghost Festival and while caroling in Portuguese neighborhoods on Christmas Eve:

"Frankie played the violin, my brother, Louis, played the guitar, and John played the guitar, and, of course, I had my dancing dolls that they brought from Portugal…We'd sing the song, we call it "Abra la Porta", it means "Open the Door," in Portuguese… 'Please would you open the door? We want to bring you greetings from the baby Jesus"…"
DETAILS
---
| | |
| --- | --- |
| Date | c. 1900-1950 |
| Type | Object |
| Credit | Donated in honor of Mary Paiva Drouin |
| Ref No | 2017.023.001 |
| Thematic Collection | 100 Years, 100 Stories: Island of Immigrants |
Object information is a work in progress and may be updated as new research findings emerge. To help improve this record, please email
collections@mvmuseum.org
. Information about image downloads and licensing is available here.