MV Flavors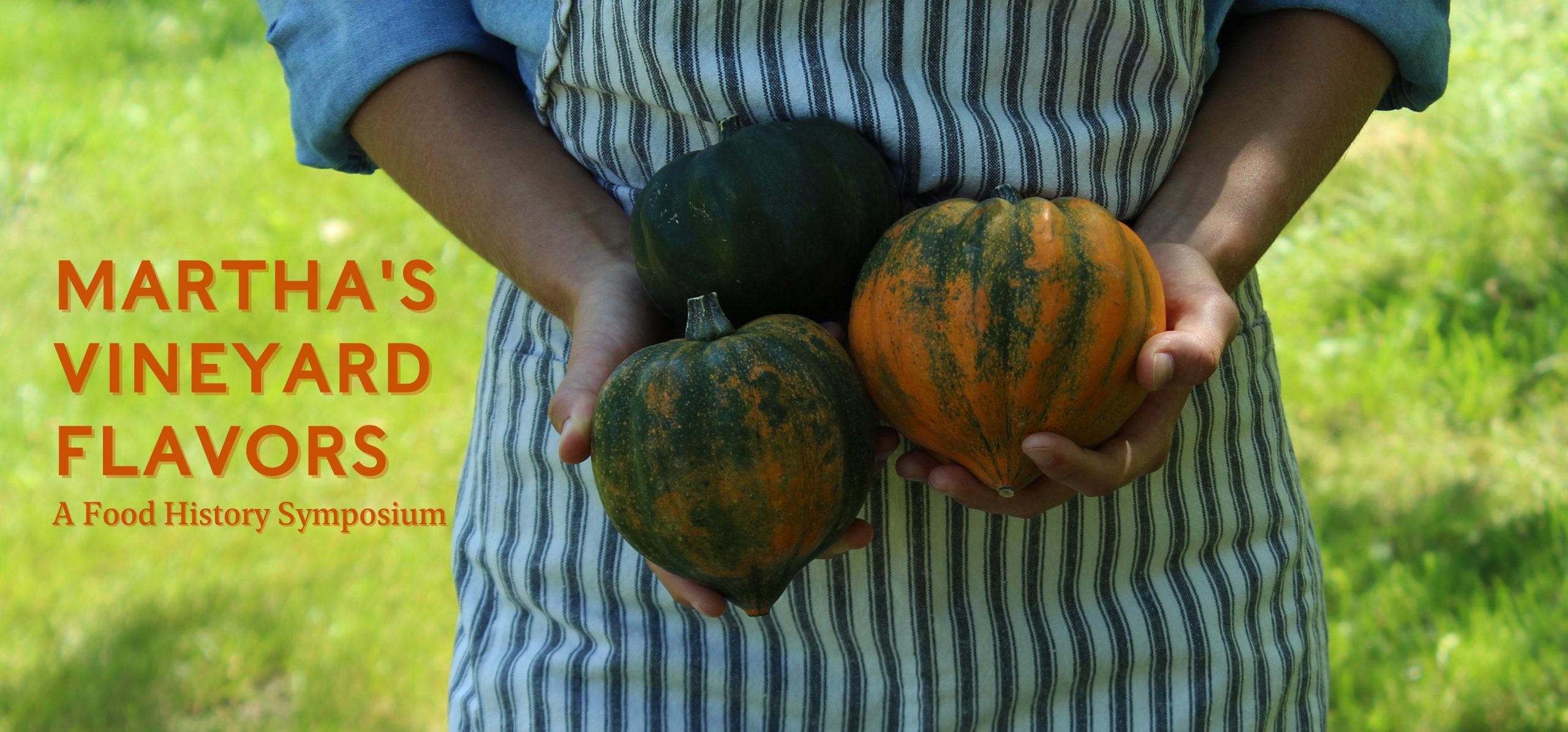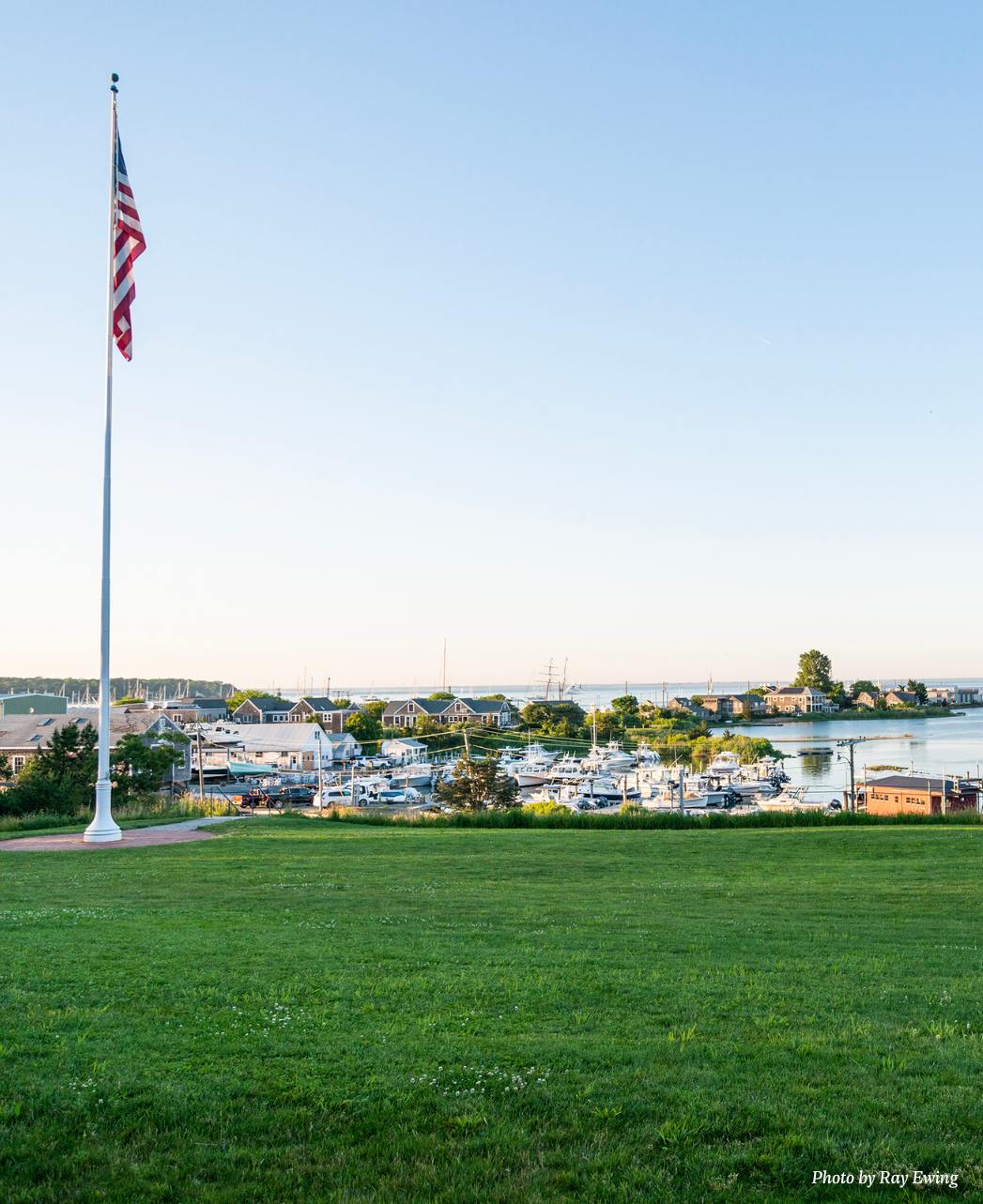 MARTHA'S VINEYARD FLAVORS
June 2-4, 2023
Take a seat at the table for Martha's Vineyard Flavors: A Food History Symposium. This weekend-long program explores the past, present, and future of the Island's diverse food cultures.
Keynoted by Dr. Jessica B. Harris, this lively conference features locally and nationally recognized thinkers, writers, chefs, advocates, farmers, and fishermen. Join them for a closer look into the roots and branches of Martha's Vineyard food, from the harvests of the first Islanders to the contemporary farm-to-table scene. Hear from experts in panels and roundtables, pick up new skills in a hands-on workshop, and sample the tastes of the Island in creatively curated meals.
Email events@mvmuseum.org with any questions.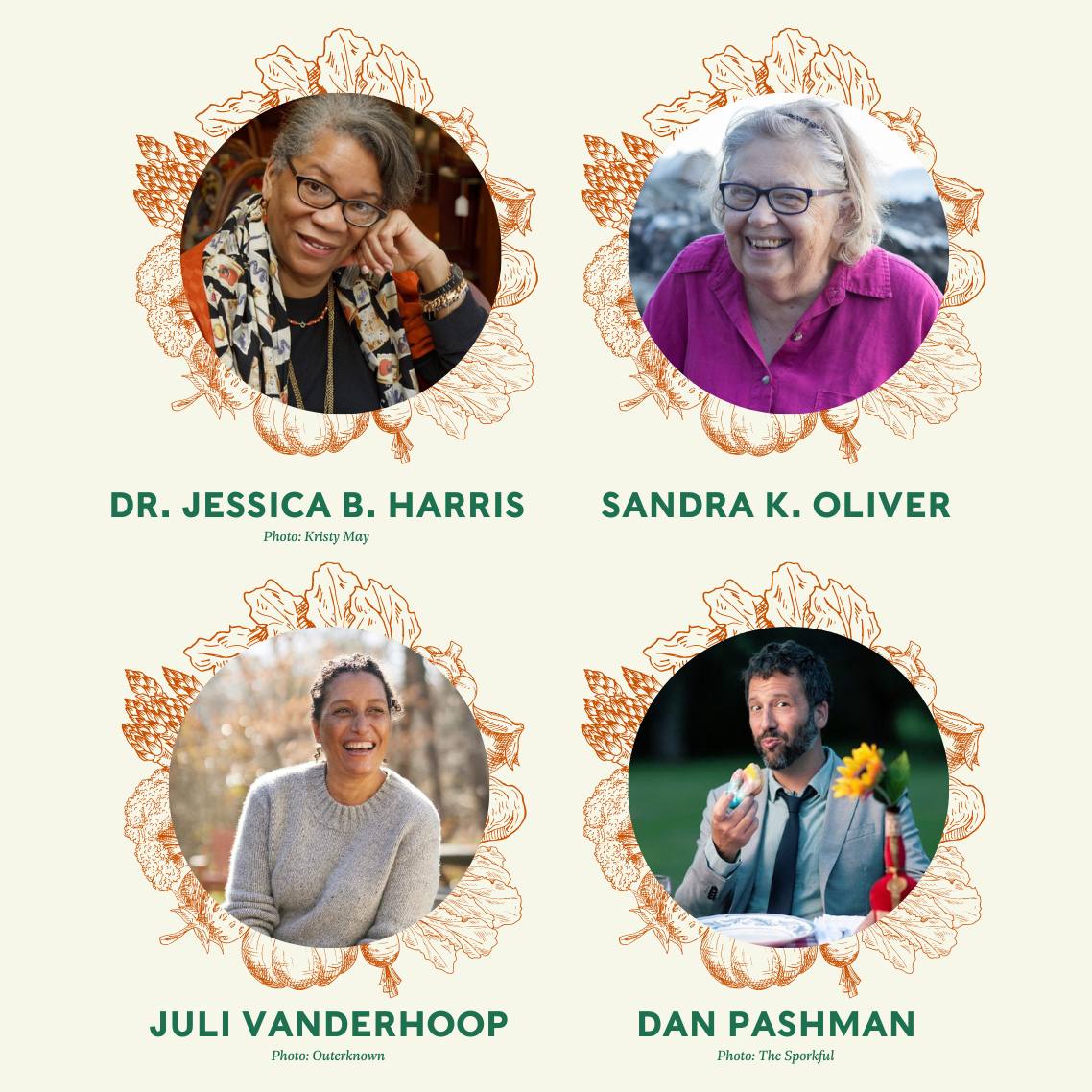 FEATURED PRESENTERS
Dr. Jessica B. Harris
A renowned scholar, educator, and culinary historian, Dr. Harris is the author of twelve cookbooks documenting the foods and foodways of the African Diaspora. Her book High on the Hog: A Culinary Journey from Africa to America, informed the 2021 Netflix hit series of the same name. She is also the author of The Martha's Vineyard Table and The Welcome Table: African American Heritage Foodways, among many other works that earned her the 2020 James Beard award for lifetime achievement. Dr. Harris holds a Ph.D. from NYU and is an English professor at Queens College, CUNY.
Sandra Oliver
Based on years of food history research at Mystic Seaport Museum, Sandy Oliver authored the Julia Child-award-winning study Saltwater Foodways: New Englanders and Their Foods at Sea and Ashore in the 19th Century, along with The Food of Colonial and Federal America and Giving Thanks: Thanksgiving History and Recipes (with Kathleen Curtin). Sandy lives on the island of Islesboro in Penobscot Bay, where she writes "Journal of an Island Kitchen" for the Island Institute and "Taste Buds" for the Bangor Daily News, raises vegetables at her Pretty Good Farm, cooks, preserves, and teaches sustainable lifeways.
Juli Vanderhoop
Baker, community builder, and Aquinnah select board member Juli Vanderhoop owns and operates Orange Peel Bakery in Aquinnah, where she bakes hand-kneaded sourdough and hosts beloved Community Pizza Nights. Vanderhoop grew up on the island watching her parents cook and bake at home in the restaurant they owned. After years of travel off-Island, she returned to Martha's Vineyard and established the bakery to assist in developing Aquinnah "in a gentle way" and create a connection point for community members. She regularly advocates on Island stewardship and educational issues.
Dan Pashman
Dan Pashman is the creator and host of the two-time James Beard Award-winning podcast "The Sporkful," which he says is not for foodies, it's for eaters. Since launching The Sporkful in 2010, Dan has used humor and humanity to approach food from many angles, covering science, history, race, culture, economics, and the ideal way to layer the components of a PB&J. In 2021 he launched the new pasta shape cascatelli, which was named one of Time Magazine's Best Inventions of 2021. The New York Times named the podcast about the pasta's creation one of the Ten Best Podcasts of 2021. He's currently working on his first cookbook, to be published by William Morrow/HarperCollins in 2024. He lives outside New York City with his family and regularly visits Martha's Vineyard, where in 2019 he recorded a special podcast feature on Grace Church's summer Lobster Roll fundraisers.
SPEAKERS & PANELISTS
Anna Barber | Mary K Bercaw Edwards | Angela Brown-Johnson | Carleen Cordwell | Ginny Coutinho | Jenny DeVivo | Shelley Edmundson | Aiden Evenski | Kristina Hook | Island Grown Initiative | Kulture Club Kombucha | Linsey Lee | Martha's Vineyard Shellfish Group | Janet Messineo | Rebecca Miller | Tina Miller | Alexis Moreis | Marnely Murray | Joan Nathan | Chef Austin Racine | Jennifer Randolph | Julie Scott | Elle Simone Scott | Bonnie Stacy | Hugh & Jeanne Taylor | Noli Taylor | Chef Deon Thomas
REGISTRATION OPTIONS
Full Symposium Admission ($425/$395): This registration includes all symposium events. Hear from experts in panels and roundtables, pick up new skills in a hands-on workshop, and sample the tastes of the Island in creatively curated meals. The program runs Friday evening through Sunday mid-day.
Friday Keynote Talk and Reception with Dr. Jessica B. Harris ($150): Dr. Harris kicks off Martha's Vineyard Flavors with insights on the connections between food, place, and the rich culinary histories of the Island. After the talk, join Dr. Harris and guests for a reception inspired by the Oak Bluffs African American tradition of after-beach, before-dinner "5 to 7" gatherings.
Saturday Full-Day Admission ($195): Spend the day exploring the influences on Island cuisine with historians, food writers, and cultural experts. Enjoy four main-stage panel discussions, lunch, an afternoon snack, and a light happy hour. Includes all Saturday events.
Saturday and Sunday Full-Day Admission ($280): Immerse yourself in Martha's Vineyard's storied food history and culture. Participate in all five panel discussions, a workshop of your choice, varied demonstrations of culinary skills, and more. Enjoy lunch, afternoon snacks, a light happy hour on Saturday, and brunch with Jenny DeVivo on Sunday. All events included.
Saturday Afternoon Program Admission ($150): Time for just a taste of Martha's Vineyard Flavors? Join us for lunch, demonstrations, an afternoon snack, and two panel discussions on Martha's Vineyard's multicultural food scene and defining Island cuisine, followed by a light happy hour.
Sunday Brunch & Learn ($85): Follow Vineyard food history into the future with a look at sustaining Island food traditions, from land to sea. Have brunch with Jenny DeVivo and hear from leaders of Island heritage and sustainability organizations in a forward-looking panel. Participate in a morning workshop, see live demonstrations, and end the day learning how Island youth are taking up the work of stewardship for the future. Includes all Sunday events.
SCHEDULE OF EVENTS
FRIDAY, JUNE 2nd
Registration
Keynote Address by Dr. Jessica B. Harris
Reception – Catered by Buckley's Gourmet Catering
SATURDAY, JUNE 3rd
First Foods: Preserving and Celebrating Indigenous Foodways (Panel Discussion)
Saltwater Farms and Colonial Cooks: A Conversation with Sandy Oliver
Box Lunch by Black Sheep Market
Workshops & Demonstrations, Session A
The World on Our Plates: Local Food, Global Influences (Panel Discussion)
Workshops & Demonstrations, Session B
Is There Such a Thing as "Martha's Vineyard Cuisine?" (Roundtable Discussion)
SUNDAY, JUNE 4th
Breakfast with Jenny "the Lunch Lady" DeVivo
Workshops & Demonstrations, Session C
Sustaining the Feast: Where Does Island Food History go from Here? (Panel Discussion)
Closing Event: Envisioning the Future of Vineyard Food
CORE THEMES
Eating Local: Far from a modern trend, it is an Island reality since time immemorial.
The Island Effect: Finite geography allows for a unique food culture to flourish – and demands resourcefulness and careful stewardship to sustain the land and people.
Multicultural Influences: A lineage of arrivals from across the water have shaped a complex, distinctive blend of Island food practices and flavors
Home and Hospitality: Most true "Island cuisine" is experienced at home, but Islanders have also been welcoming visitors with food for many centuries.
———–
PROGRAM DETAILS
First Foods: Preserving and Celebrating Indigenous Foodways
The Island's indigenous people have cultivated its foodscapes since time immemorial. The panelists, all members of Island indigenous communities, will share how longstanding food practices support cultural sustenance and natural resources, and bring people together to maintain cultural identity.
Saltwater Farms and Colonial Cooks: A Conversation with Sandy Oliver
Food historian Sandy Oliver's Saltwater Foodways is a landmark publication in New England's food history, documenting the food of early saltwater farms, whaling ships, and shore dinners. In this conversation, Bonnie Stacy, Chief Curator of the Martha's Vineyard Museum, interviews Oliver about what her intensive research and re-creations reveal about the origins of iconic New England food traditions.
Workshops and Demonstrations
Take part in a hands-on learning opportunity! Workshop presenters will teach a culinary skill while exploring its historical context through Museum collections and archives. Choose one of three workshop topics. When not in a workshop, enjoy live demonstrations by chefs and culinary experts around the Museum grounds, and visit the Museum galleries.
The World on Our Plates: Local Food, Global Influences
In its 100 square miles, Martha's Vineyard reflects culinary traditions from around the globe. This panel brings together cooks, hosts, and chefs with a range of cultural expertise to trace how vibrant global flavors find their way to Island plates.
Is There Such a Thing as "Martha's Vineyard Cuisine?"
What is truly unique about Martha's Vineyard food? Is it more or less the same as other coastal New England cuisines, or is it something all its own? Dan Pashman leads the search to identify some of the distinctive ingredients, connections, trends, and traditions that make Island eating an experience all its own.
Breakfast with the "Lunch Lady"
Jenny DeVivo transformed Island school cafeterias with local sourcing, food rescue, and partnerships with farms and fishermen. Enjoy a creative breakfast while DeVivo offers an inspiring look into her nationally recognized work creating more meaningful meals for children and families.
Sustaining the Feast: Where Does Island Food History Go from Here?
With leading local food activists and advocates, learn how the Island's history of resilience lives on into the present day. Panelists will share information about their many collective efforts to build an Island food system that offers good, accessible, affordable, culturally relevant, and sustainable food. Hear about their challenges and successes, and learn about the many ways to get involved.
Closing Event: Envisioning the Future of Vineyard Food
The future of Island food systems lies with its youth. Island Grown Schools, provider of gardening, farming, and food education services to Island youth, presents perspectives from young people on their visions for Vineyard food.
SPONSORS
PRESENTING SPONSOR
Slough Farm
BRONZE SPONSORS
Chilmark General Store
Edible Vineyard
Good Eats MV
Island Eats
Kulture Club Kombucha
Martha's Vineyard Shellfish Group
Massachusetts Cultural Council
Morning Glory Farm
MV Wine & Spirits
Offshore Ale Company
Stop & Shop
Vital Farms
Winnetu Oceanside Resort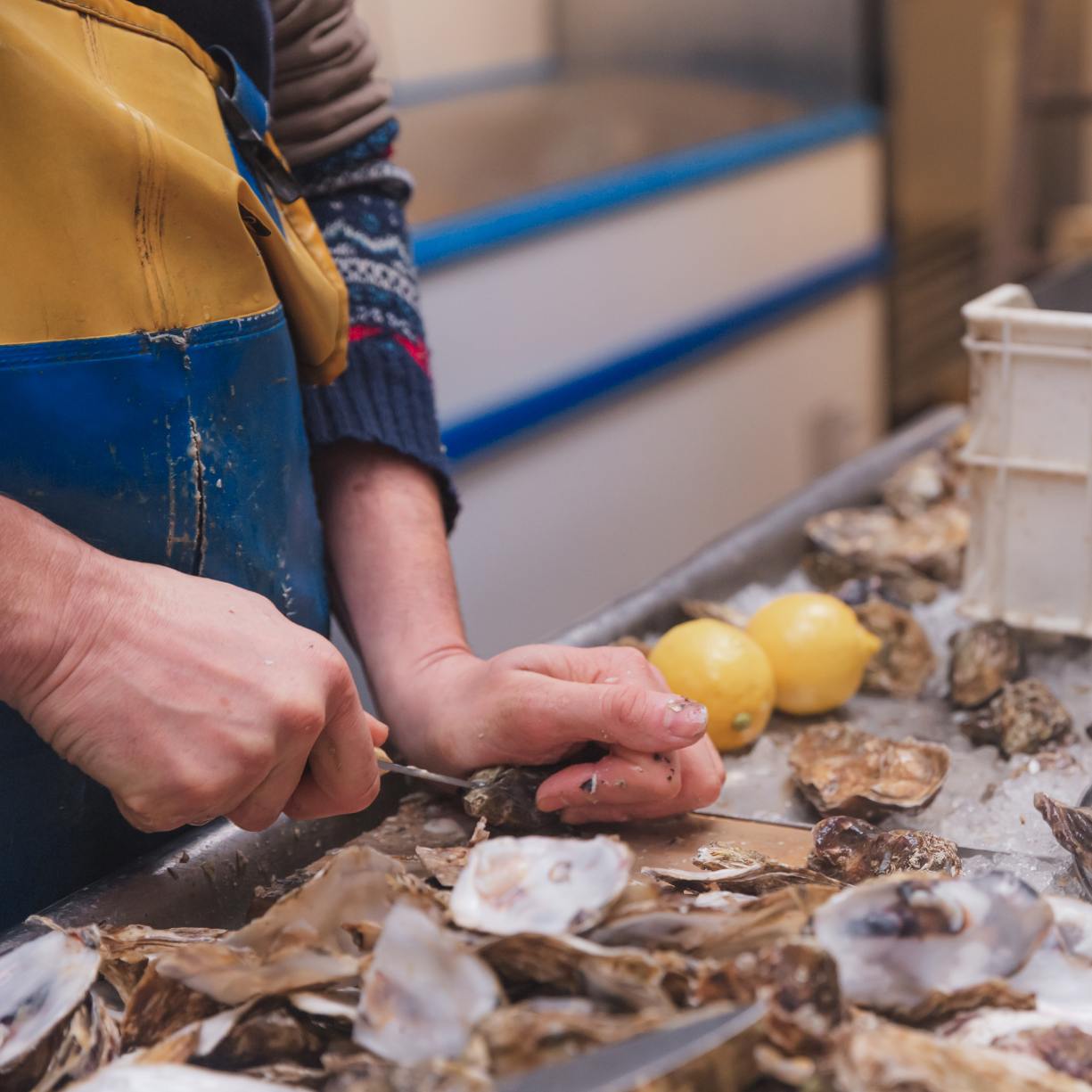 FAQs
Is there a virtual attendance option?
MV Flavors is an entirely on-site event. We regret that hybrid, remote or virtual participation is not available.
What else should I know?
Getting to the event: Parking at the Museum is very limited. We highly encourage walking, carpooling, utilizing the VTA bus system, and taxis/ride-sharing services.

Museum Access: Conference participants will have full access to museum galleries and spaces this weekend. Martha's Vineyard Museum will be closed to the public June 3 and 4 to accommodate this program.