Sheldon Hackney Fellowships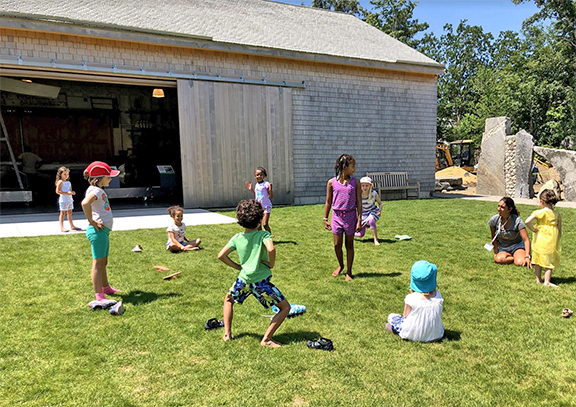 The Martha's Vineyard Museum has had a summer internship program, in place since 1993. In 2013, the internship program was dedicated to Sheldon Hackney, former president of the University of Pennsylvania and Tulane University, Chair of the National Endowment for the Humanities under President Clinton, and former MVM Board Chairman. Sheldon staunchly advocated for educational opportunities, community development, and the importance of history his entire life. Shortly before his death in 2013, Sheldon was awarded the Martha's Vineyard Medal where he shared, "My commitment to the Vineyard grows out of its character of being very diverse. Yet there's a strong commitment to the health and happiness of each community. As I am a historian, you won't be surprised by my belief that the understanding of one's community increase one's commitment to it. It is up to each of us to use our understanding of who we are and what our community is to build a society of which we can all be proud. That is why this Museum is so important to this community. We don't need to behave like our predecessors, but we need to understand who we are, so we can become who we want to be. History is about the future."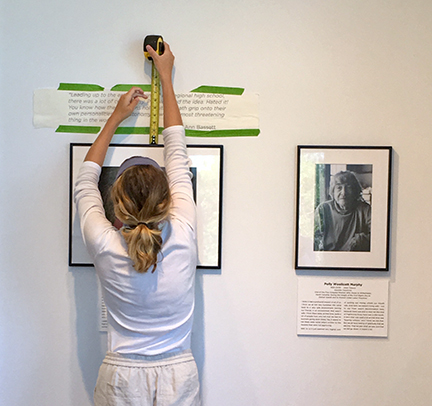 In 2021, the MVM will offer four fellowship opportunities for the summer program. Fellowships are available in the curatorial, marketing/events, advancement, and education departments. Fellows enjoy a variety of museum experiences, including working with the collection, performing research, preparing exhibits, organizing programs, assisting with special events, running kids activities, interacting with visitors, and working with a professional staff. Schedules are to be arranged with individual fellows and departments, and each department has their own requirements. These fellowships offer a stipend for the summer, which is based on the number of hours the fellow is expected to work. With the experience gained at the MVM, many of the previous fellows have gone on to careers in the fields of library science, historic preservation, public history, non-profit management, and museum studies. Energetic, self-motivated, flexible individuals who are independent, creative, and willing to be team players will best fit these positions.
DUTIES AND DURATION OF THE FELLOWSHIP
Along with the tasks assigned by their supervisor, fellows will be asked to participate in several organizational events and perform a number of organizational duties.
Attend all fellow meetings and training sessions.
Assist Museum staff in the summer gala (date TBD for 2021).
Fellowships will commence on June 1, 2021. All fellows are asked to work as late into August as possible (with possible preference given to those who are able to work until Labor Day).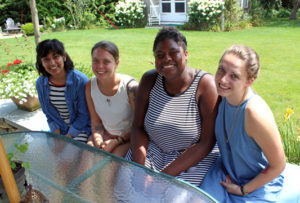 HOUSING
Housing is not provided for fellows, and preference will be given to applicants who have secured housing. Please note, summer rentals are extremely limited on Martha's Vineyard. We recommend making a plan for housing before applying due to the scarcity of the summer rental market.
QUALIFICATIONS
A strong interest in museums, non-profits, education, or archives is necessary. A high degree of responsibility and the ability to work professionally with the public are essential. Excellent organizational skills are necessary. Experience with Microsoft Office is required. Each of the four fellowships requires the fellow to have the capacity to work independently.
APPLICATION PROCESS
To be considered for a summer fellowship, you must submit a complete application package to the MVM by February 12, 2021.
A completed application package includes:
Cover Letter
Resume
Two Letters of Recommendation
A One Page Writing Sample. This can be any writing done for a college class, job, internship, etc. You do not need to create a new writing sample for the purpose of this application/internship.
Upon receiving the application packet, MVM staff will send an email acknowledgement. A telephone interview will be necessary for the finalists. To obtain a Fellow Information Sheet, simply download and print it here. Please email the completed application packet to the Martha's Vineyard Museum Internship Committee, or mail it to:
Martha's Vineyard Museum
Attn: Fellowships
151 Lagoon Pond Road
Vineyard Haven, MA 02568