Priscilla Pearl Necklaces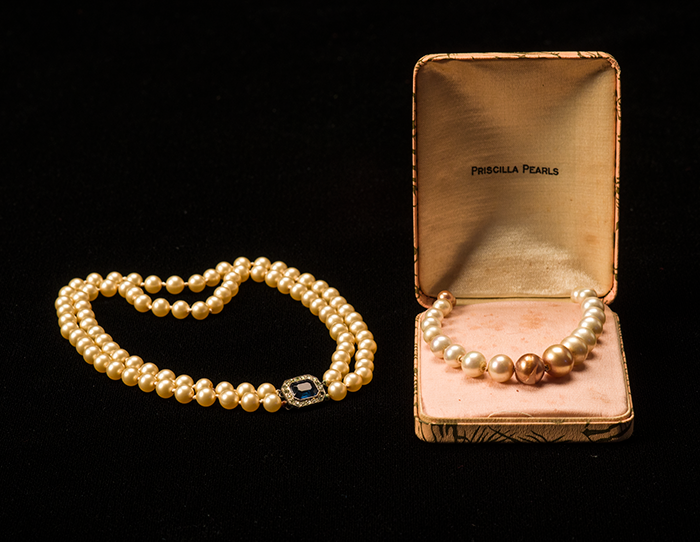 Priscilla Pearl Necklaces
Ralph H. Bodman started buying large quantities of herring from the Matteakesett Creek Fisheries in Edgartown in the early 1920s. He wasn't buying it for food, the herring was being used to make imitation pearl jewelry.
The scales were ground and mixed with lacquer to make a coating material for glass beads. The beads were then strung into necklaces and bracelets or made into pins, earrings, cuff links, and shirt studs. Manufactured in Hyannis at the Priscilla Laboratory, these glass and herring scale "pearls" were named "Priscilla Pearls" and sold around the country through mail order and at Lina Call's Priscilla Pearl Shop in Edgartown.
DETAILS
---
| | |
| --- | --- |
| Date | 1920-1930 |
| Type | Object |
| Medium | Imitation Pearls |
| Place | Hyannis, Massachusetts |
| Credit | Gift of Judith Bruguiere |
| Ref No | 2000.036.002; 2002.003.002 |
| Thematic Collection | Collection Highlights |
Object information is a work in progress and may be updated as new research findings emerge. To help improve this record, please email
collections@mvmuseum.org
. Information about image downloads and licensing is available here.