Helen Manning Oral History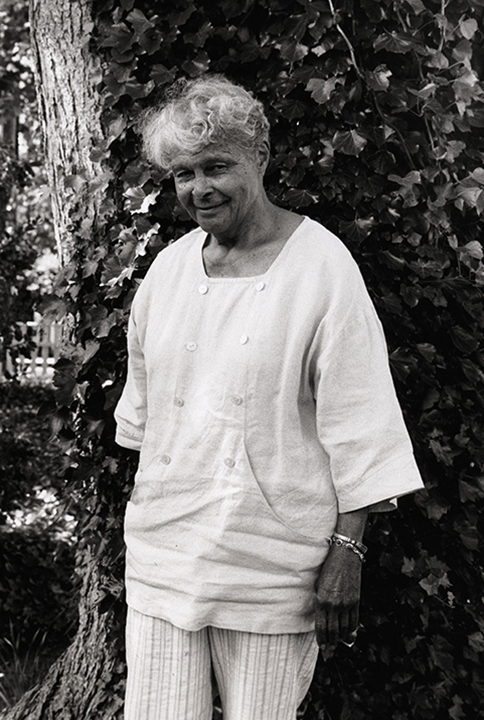 Helen Manning | Moshup
Helen Manning (1900-1988), Wampanoag tribal elder, educator, writer, and historian was born in Gay Head. She lived in Washington throughout her years in school but she spent every summer on the Vineyard working with her family at their restaurant in the circle by the Cliffs – The Not-A-Way. Helen taught at the Gay Head one-room school house from 1956 until it closed in 1968 and then became the reading and special education teacher at the Oak Bluffs School until 1984. Always a leader in Wampanoag life/affairs she was director of the Wampanoag Tribal Council from 1972 to 1987, devoting her time to the federal recognition process for the tribe.
In this clip from a 2012 interview, Helen talks of the ancient creation story from the Wampanoag oral tradition of Moshup, the personification of the immense forces of nature and of a gigantic frame. Moshup created Martha's Vineyard by dragging his toe through the land and waters separating the Island from the mainland and created the Gay Head Cliffs.
Listen here:
DETAILS
---
| | |
| --- | --- |
| Title | Story of Moshup |
| Date | 2012 |
| Type | Oral History |
| Thematic Collection | Oral History |
| Interviewer | Linsey Lee |
Object information is a work in progress and may be updated as new research findings emerge. To help improve this record, please email
collections@mvmuseum.org
. Information about image downloads and licensing is available here.