Craig Kingsbury Oral History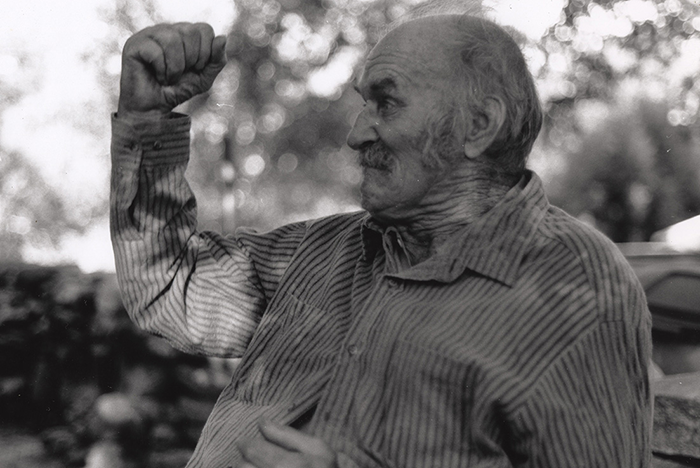 Craig Kingsbury | Skunks on the Island
The age old question: Did Craig Kingsbury bring the skunks to the Island? In an excerpt from a 1983 interview, Craig (1912-2002) gives his answer. A farmer, fisherman, aquatic biologist, breeder of exotic poultry, town selectman, landscaper, oxen driver, longshoreman, stonemason, naturalist, family man, and Jaws' star, Craig was involved in and knowledgeable about most everything. Not to mention, he was an incredible teller of tales whose tales always kindled an interest in the nature of "truth".
Listen here:
DETAILS
---
| | |
| --- | --- |
| Date | 1983 |
| Type | Oral History |
| Thematic Collection | Oral History |
| Interviewer | Linsey Lee |
Object information is a work in progress and may be updated as new research findings emerge. To help improve this record, please email
collections@mvmuseum.org
. Information about image downloads and licensing is available here.