Brickman's Shirt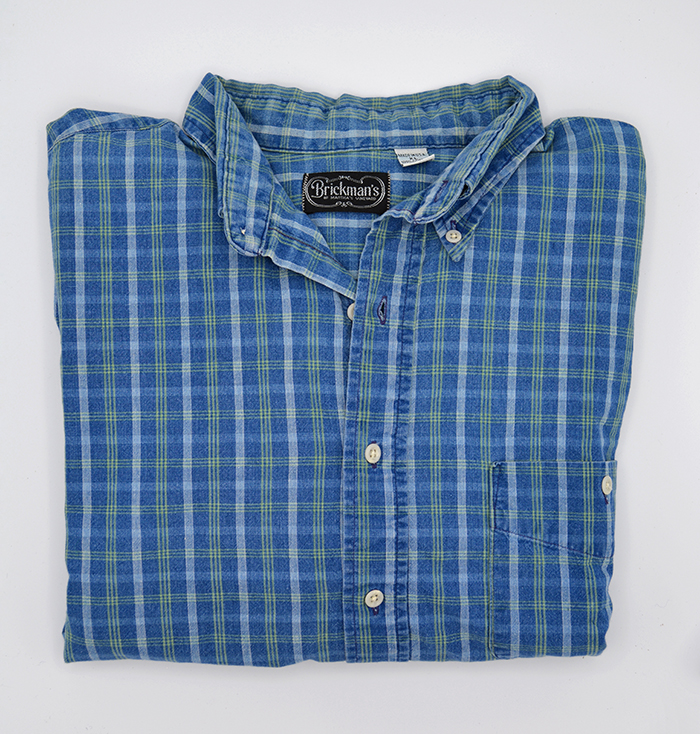 Brickman's Shirt
Between 1880 to 1924, when the restrictive Johnson-Reed Act greatly curtailed the number of immigrants allowed into the United States, more than 2.5 million Jews left their homes abroad to settle in America. Most came from eastern and southern areas of Europe, especially the former Russian Empire, including present-day Russia, Lithuania, Poland, and Ukraine. In addition to traditional drivers of emigration, such as war and declining agrarian economies, Jews carried the extra burdens of discrimination and oppression from governments and neighbors. As pogroms occurred across eastern Europe, the shadow of violence from their non-Jewish neighbors was a constant worry.
Judal Brickman was part of this diaspora. Born in present-day Lithuania in 1885, he moved to Denmark as a young man, but by 1911 he had decided to move to New York with his wife, Eudice, and their two children. Hearing of the need for a cobbler on Martha's Vineyard he relocated his family once again in 1913. One of the earliest Jewish families to settle here, the Brickmans operated a shoe business on Main Street in Vineyard Haven that became Brickman's department store. When his daughter Ida — chief buyer for Brickman's — married David Levine, Brickman bought the storefront that became Vineyard Dry Goods and gave it to her, saying "go and make a million."
DETAILS
---
| | |
| --- | --- |
| Title | Shirt |
| Date | c. 1980s |
| Type | Textile |
| Ref No | 2022.015.001 |
| Thematic Collection | 100 Years, 100 Stories: Island of Immigrants |
Object information is a work in progress and may be updated as new research findings emerge. To help improve this record, please email
collections@mvmuseum.org
. Information about image downloads and licensing is available here.