Cooke House and Legacy Gardens
An educational botanical tour in the center of Edgartown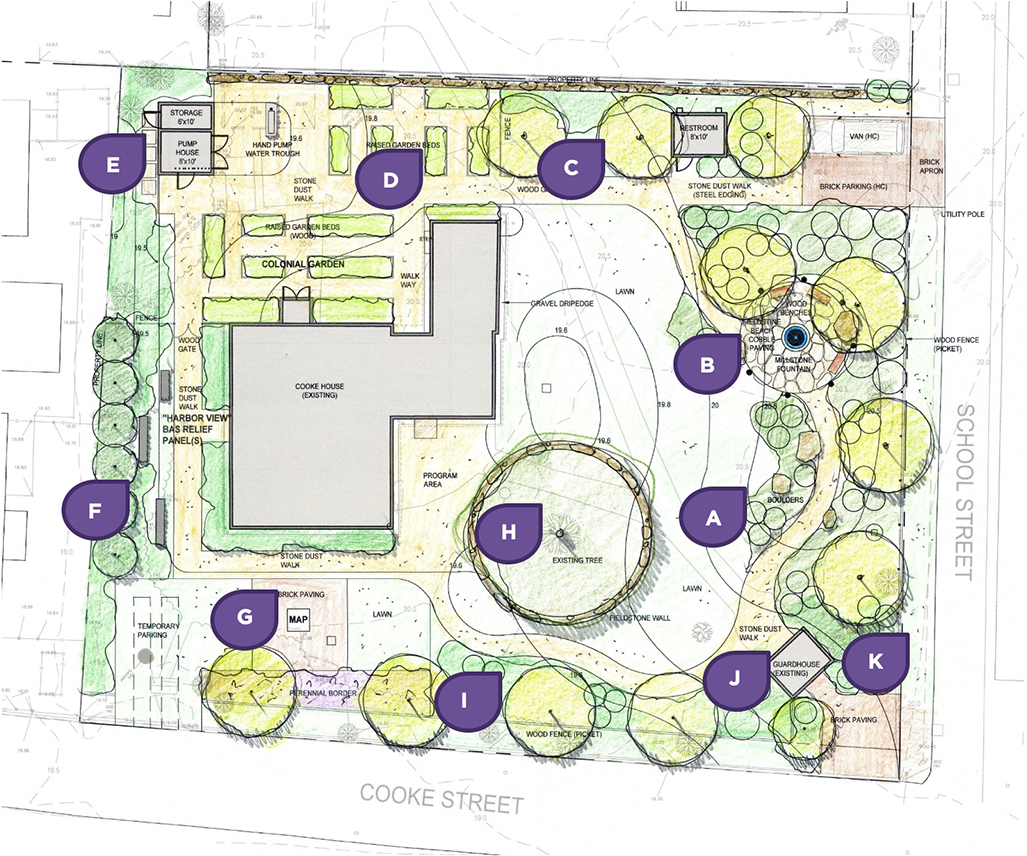 ---

A. OUTWASH SAND PLAIN GARDEN
This garden represents the formation of the island when the glaciers receded tens of thousands of years ago and the plants and erratics that would have been found in the outwash plains as a result.
---

B. COMMUNITY GARDEN
This circular space represents the continuity of the first people of Noepe, the Wampanoag and their ancestors. The garden is embraced by shrubs and trees, with a millstone fountain at its center. Weathered benches invite visitors to stop, witness, and contemplate the passage of time in this unique place.
---

C. NATIVE TREE & SHRUB GROVE
Native trees, shrubs and perennials represent the indigenous plants on the Vineyard.
---

D. COLONIAL GARDENS
Filled with medicinal plants used in the 18th century, this garden features plants native to the island and used by the Wampanoag as well as those brought by English settlers.
---
E. EDUCATIONAL PROGRAMMING SHED
In the heart of the Colonial Gardens is the Morgan Educational Programming Shed, which will host various educational programs during the summer months.
---
F. HARBORSCAPE PANELS
Situated across from the Cooke House front door, three weather-resistant panels will illustrate the panoramic view of Edgartown Harbor as it would have been seen in the 1700s by Thomas Cooke, Customs Officer. The images will feature a variety of working ships from the era, including schooners, oyster catchers, catboats, dories, and wherries taken from the Museum's own Atlantic Neptune Atlases.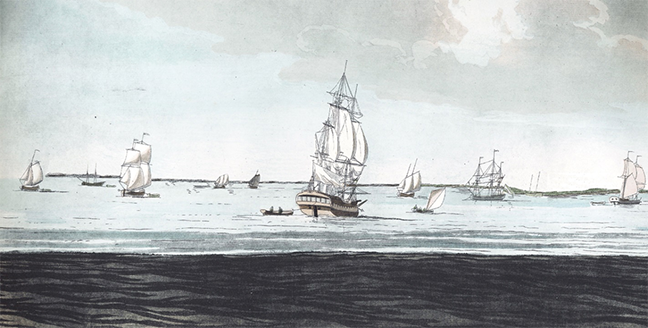 ---

G. 1850 BAS RELIEF
An etched granite 8'x8' map of 1850 will depict a bird's eye view of the streets, houses and wharves of Edgartown at the height of the whaling era and will be embedded in the ground along Cooke Street.
---

H. THE PAGODA TREE GARDEN
At the center of the campus is a pagoda tree grown from a cutting of the 1853 Pagoda tree on South Water Street. The tree is surrounded by a beautiful stone wall that shows the original level of the campus, regraded with support from the Edgartown Community Preservation funds.
---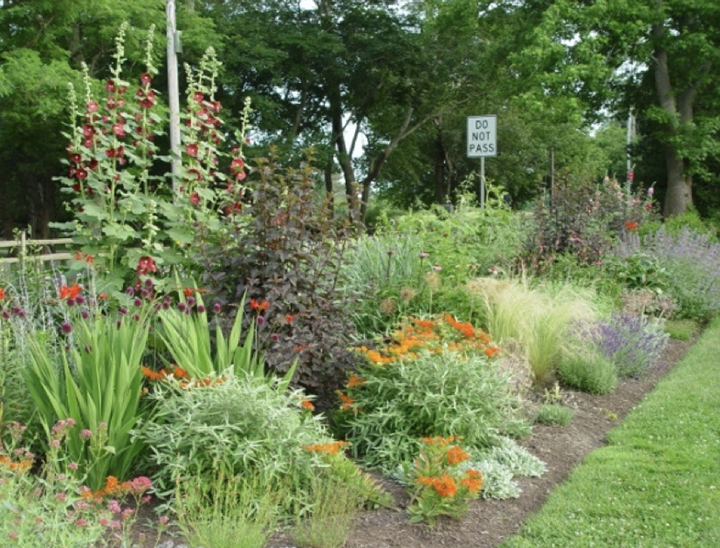 I. PERENNIAL FLOWER & TREE BORDER
This diverse and extensive garden borders Cooke Street and will provide shade trees and beautiful perennial shrubs and flowers. Designed with the expertise of Polly Hill and other horticulturalists, this garden will move historically from the Victorian Era to 2021.
---

J. GATEHOUSE
This original gatehouse was refurbished with a newly donated brick apron to create a welcoming entrance to the learning loop. It is dedicated to the Founders' Circle, whose vision and generosity made this garden possible.
---
K. FLAGPOLE
With the American flag on the gaff, and the Museum flag aloft, the flagpole welcomes visitors to the Cooke House campus.
---
HOW YOU CAN HELP
Join us! The Museum welcomes donations of all sizes to this exciting project that honors our collective Edgartown past. Some naming opportunities remain. For more information, contact Heather Seger (508-684-8763) or Nancy Vietor (917-680-7001).