Support/Donate
Your support is vital to the Museum. Each and every gift will change lives, preserve Island stories, and inspire all people to discover, explore, and strengthen their connections with this Island and its diverse heritage.
HOW TO GIVE
Giving to the Museum has never been easier. We accept gifts online, through the mail, and over the phone. We also offer a variety of giving options to fit your preferences—please see below for more information. For assistance or more information, please call 508-627-4441 x121.
Thank you in advance for your support!

Donate by Phone
Call the Development Department at 508-627-4441 x121.
Donate by Mail
Checks payable to Martha's Vineyard Museum can be mailed to:
Martha's Vineyard Museum
151 Lagoon Pond Road
Vineyard Haven, MA 02568
---
GIFTS OF STOCK
For instructions on making a gift with stock or mutual funds, or for more information, contact Heather Seger, Executive Director, at 508-627-4441 x121 or at hseger@mvmuseum.org.
MATCHING GIFTS
Many companies match gifts to non-profit organizations made by their employees. Some also match gifts from spouses, board members, and retired employees. Please contact your human resources department to determine if your gift qualifies.
MONTHLY GIVING PROGRAM
Breaking down your contribution into monthly payments can be a great way to spread your gift over time. You specify the monthly amounts and schedule. Benefits are calculated based upon the total annual amount of your gift. To start your monthly gift, please visit the online donation form, call 508-627-4441 x121 or respond by mail.
PLANNED GIVING
With a planned gift, you can save on estate and other taxes while providing for the future of the Martha's Vineyard Museum. Please consider making a bequest, donating retirement fund assets, or setting up a charitable gift annuity. For more information, please consult with your financial advisor or call Heather Seger, Executive Director, at 508-627-4441 x121 or hseger@mvmuseum.org.
QUALIFIED CHARITABLE DISTRIBUTIONS FROM YOUR IRA
An individual who is age 70-1/2 or older can make a qualified charitable distribution (QCD) directly from their IRA to a qualified charity. An IRA owner can make up to $100,000 in charitable gifts to 501(c)3 organizations such as the Martha's Vineyard Museum. This QCD can be used to satisfy any IRA required minimum distributions for the year. In addition, the amount of the QCD excluded from gross income is not taken into account in determining any deduction for charitable contributions.
GIFTS TO THE COLLECTION
A donation to the collections is the gift of history. Gifts of photographs, personal papers, scrimshaw, and logbooks related to the Vineyard are very important to the Museum, and we are honored by your selecting MVM as the steward of your precious item or document. Our Collections Policy describes in detail what we collect and how we will steward your gift or you can contact the Museum's Chief Curator Bonnie Stacy at 508-627-4441 x111.
ENDOWMENT
Endowment funds create a secure foundation for the Museum. As we grow in size, so does our need—a gift to the endowment is an investment in the future of the Museum and a hedge against the inevitable inflation of goods and services.
DONOR RIGHTS
The Martha's Vineyard Museum subscribes to the principles and rights described in the Donor Bill of Rights. If you have questions about these rights or would like to discuss them, please contact Heather Seger, Executive Director, at 508-627-4441 x121.
The Martha's Vineyard Museum will not sell or share a donor's personal information with anyone else, nor send donor mailings on behalf of any other organization based on our Donor Privacy Policy.
SPONSORS/GRANTORS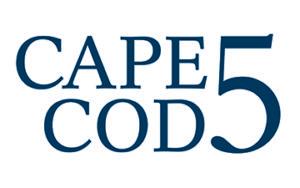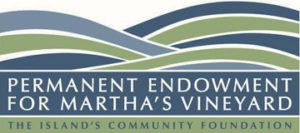 The Beagary Charitable Trust
Cape Cod Five Cents Savings Bank
Permanent Endowment for Martha's Vineyard
Library of Congress
Massachusetts Cultural Council
Massachusetts Foundation for the Humanities
National Endowment for the Humanities
Rotary International
The Andrew W. Mellon Foundation
Council on Library and Information Resources
Town of Aquinnah
Town of Chilmark
Town of Edgartown
Town of Oak Bluffs
Town of Tisbury
Town of West Tisbury
Farm Neck Foundation
Cedar Tree Foundation
The Leavens Foundation
The Linnemann Family Foundation