Collection Use
HANDLING THE COLLECTIONS
Please refer to our guidelines for handling manuscripts, printed materials, and photographs for detailed information.
Photo Use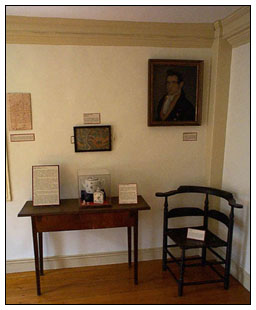 The Martha's Vineyard Museum has an extensive photo collection that contains over 50,000 images. High-resolution digital scans can be used for publication, scholarly research, documentaries, exhibitions, or for personal use. While the Museum does not have the in-house facilities to produce photo reproductions and slides, it does employ a number of professional photographers who can create photo reproductions. These slides, transparencies, or photographs will carry all the applicable use fees plus the professional's own processing fee.
All photo requests must be sent to Bow Van Riper, and include a complete and detailed citation for each item requested. You will also need to clearly specify the intended use of the scanned Museum image. No image may be reproduced in any form without the permission of the Museum. The Museum reserves the right to deny any photo request that it deems inappropriate. If the photo request is approved, the photo(s) can be e-mailed or burned to a cd and mailed (requester must pay shipping charges). All images carry a scanning fee. Please see our Fee Schedule for information about scanning and service.
PERMISSION TO REPRODUCE AND PUBLISH IMAGES
The sale of photographic images does not constitute authorization to publish or make further copies of them. Museum photographs may not be reproduced, resold, or otherwise commercially used without specific written permission. If you would like to publish, exhibit, or make any commercial use of Museum photographs, please complete and return this application. Please note that all permissions are issued for one time, single edition, and single language use. Additional editions carry a fee of 50% of the original fee, per image. Rights do not automatically extend to multi-language publications. The Museum must be notified if foreign language or additional editions are to be published.