Outdoor Exhibits and Installations
Rose Styron Garden
Now Open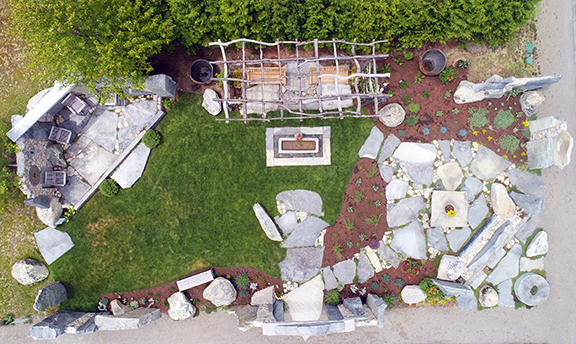 At the heart of the central courtyard is the Rose Styron Garden, a place for peaceful contemplation but also for engaging performances, readings and conversation. The garden celebrates the open-ended, open-minded approach to intellectual life that Rose Styron has always embodied so graciously. Created by world-renowned Island stone mason and artist Lew French, this inspiring and natural space invites visitors to stop, witness, and appreciate the world around them. We are especially grateful to the MV Garden Club, who volunteered their time this spring to design and plant the flora throughout.
Sun-Bird Sculpture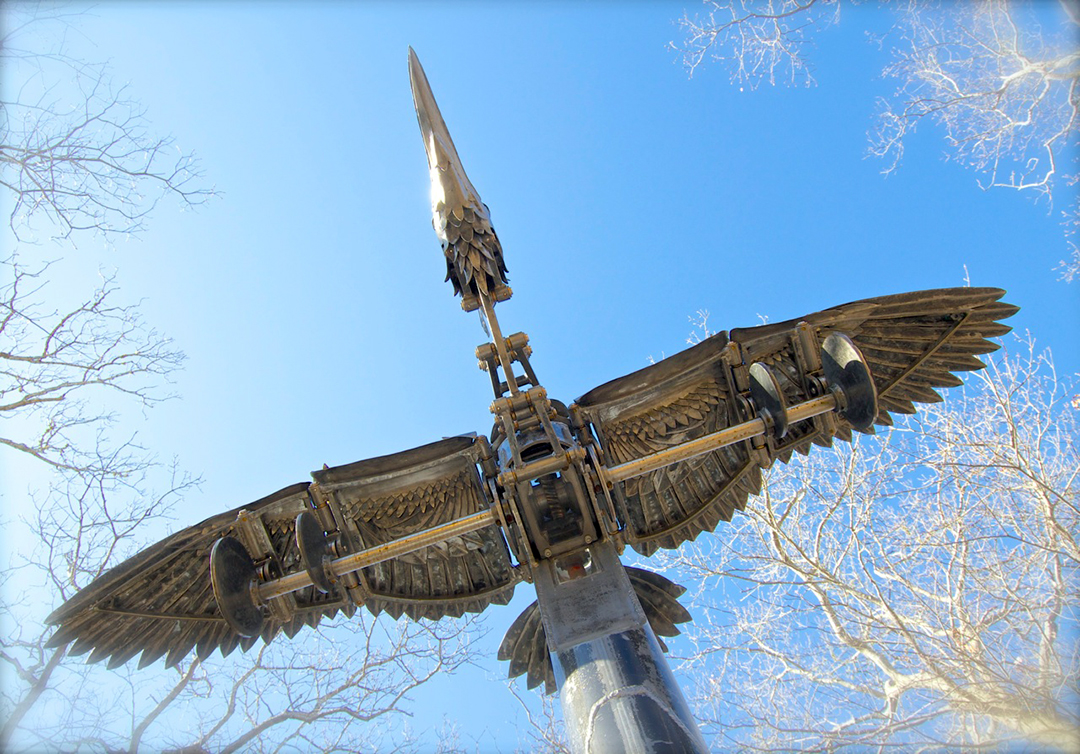 Now Open
Created by Island artist Tim Laursen, Sun-Bird is a kinetic, interactive sculpture that teaches about solar energy. With its seven-foot wingspan, the sculpture is made from stainless steel, bronze, and carbon steel. Its motion mimics the flight of an actual bird, all the while being powered by the sun. Sun-Bird has found a new home in the MVM courtyard this summer and will soon be flanked by educational panels describing how it operates.
Catboat VANITY
Now Open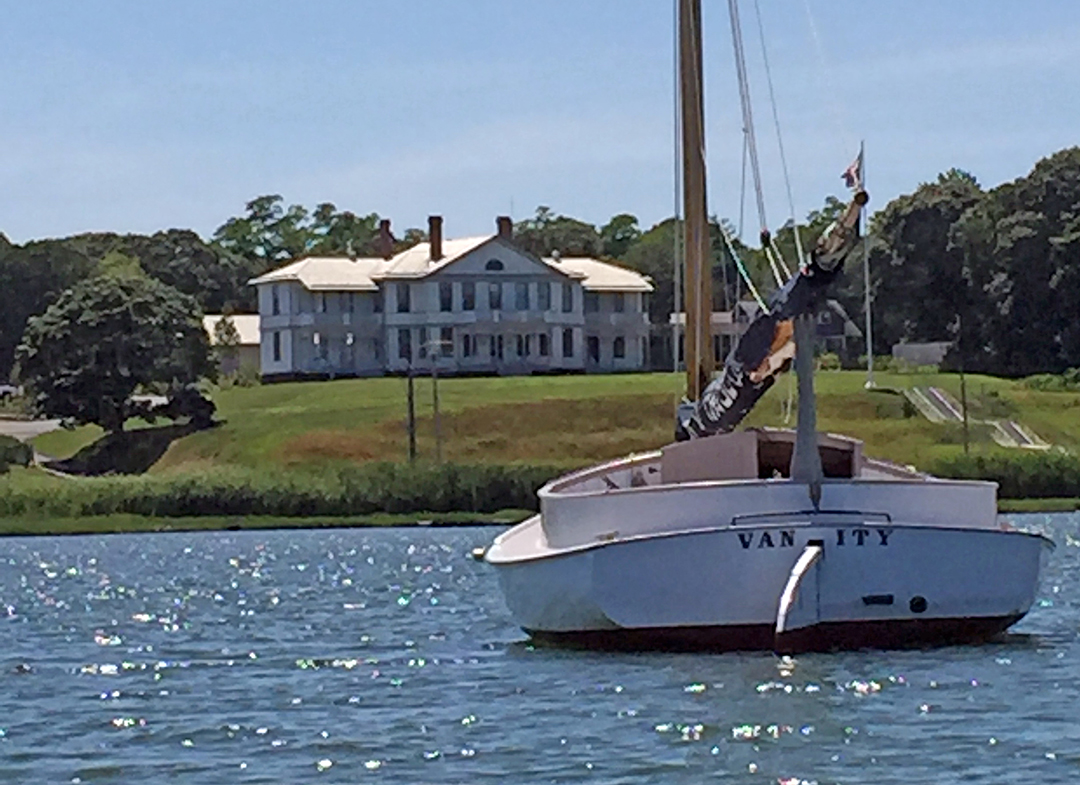 Typically the Museum's only "floating exhibit," catboat Vanity will spend this summer on land and will be on display on the MVM campus. Vanity was built in 1923 by Manuel Swartz Roberts in what is now the Old Sculpin Gallery on the Edgartown waterfront. This beautifully restored 22-foot vessel was once a work boat used for fishing, scalloping, and summer charters. Many of Roberts' 200 catboats were destroyed in the 1944 hurricane, but Vanity survived because her then-owner Oscar Pease was overseas fighting in World War II. She was stashed under tall pine trees that weren't uprooted. Vanity is one of only five remaining Roberts catboats. Learn about her unique qualities in the MVM courtyard this summer.
Doherty Hall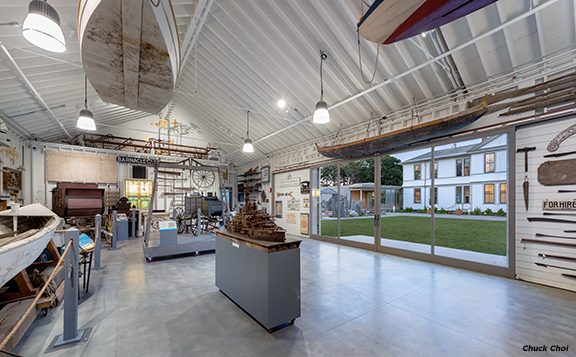 Now Open
Doherty Hall is home to the larger objects in the MVM collection. These include whaling and fishing vessels, the original Chappaquiddick hearse, the Mayhew peddler's cart used for deliveries from Alley's General Store, a Hawaiian canoe, surfboards, an Erford Burt kayak, and the headlamp from the Island's locomotive. More interpretive material has been added to provide additional context.
Inside-Out Museum – The Race Card Project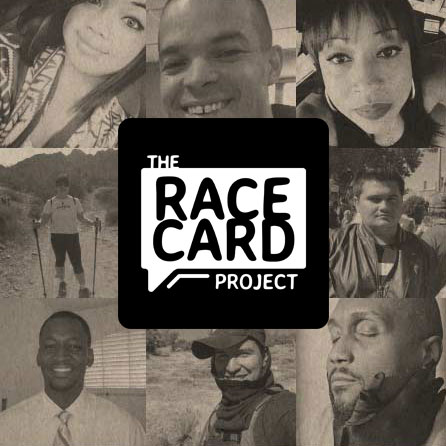 Now Open
MVM teachers asked Island students to distill their thoughts, experiences, and observations about race into just six words to create a Vineyard version of seasonal resident Michele Norris' Race Card Project. We will display the students' words in the Morgan Learning Center's windows, adding to the project throughout the summer.
Now: Art in Times of the Coronavirus
Open August 6th-31st
NOW! is an artistic installation about where we are as human beings, now that we have been hit by a global pandemic and are feeling its impact. Our lives have radically changed, and where we go from here is up to us moving forward.
For Kids and Families
MVM educators have created a new scavenger hunt designed entirely for the outdoor campus. Find it online here or pick it up when you check-in in the Bodman Courtyard.
Education volunteers will be rolling out the Learning Cart in the Bodman Courtyard at MVM on Tuesdays, Thursdays, and Saturdays from 10am to noon. The cart will offer an experience for visitors where they can see and touch (with gloves, a mask, and some social distance) objects that will spark curiosity and encourage further exploration. The cart's contents will change throughout the summer starting with "What is it?" – a collection of MVM artifacts that encourages critical thinking while trying to figure out what they are.
Explore Your Surroundings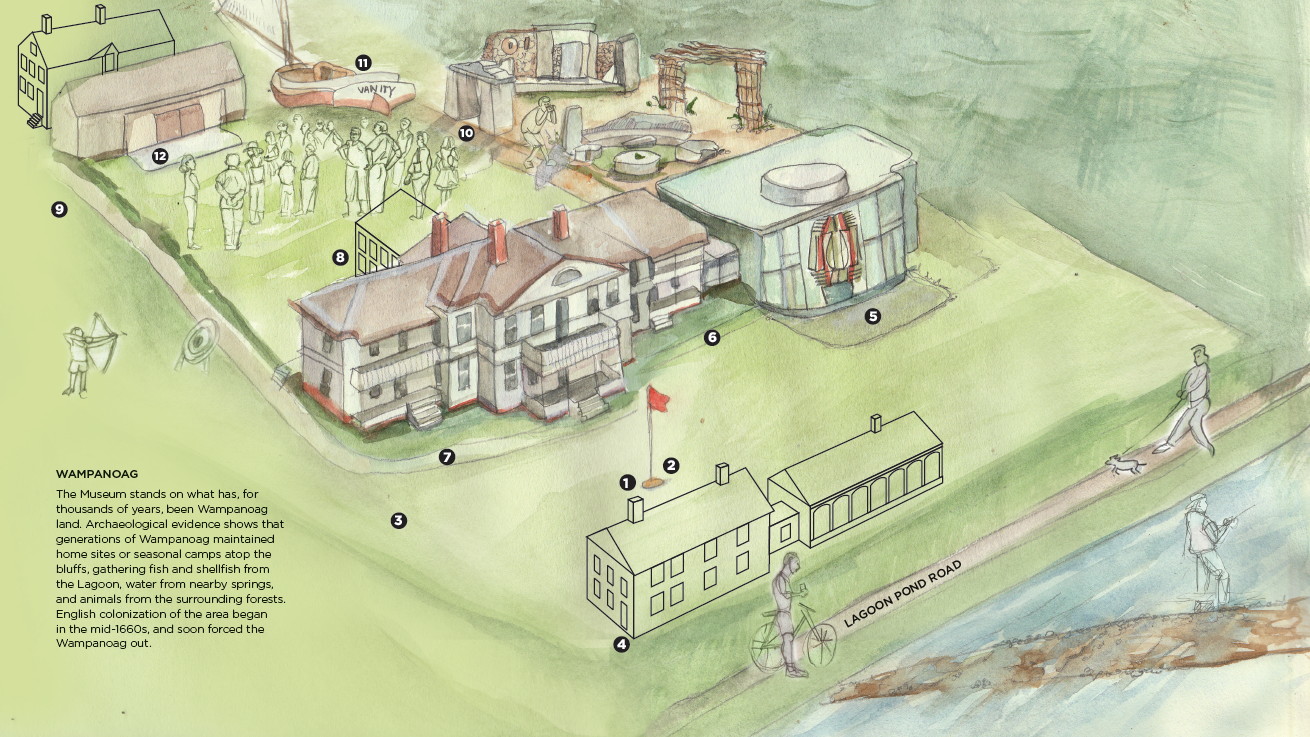 The Museum stands on what has, for thousands of years, been Wampanoag land. Archaeological evidence shows that generations of Wampanoag maintained home sites or seasonal camps atop the bluffs, gathering fish and shellfish from the Lagoon, water from nearby springs, and animals from the surrounding forests. English settlers began colonizing the area in the mid-1660s, buying up or squatting on the land, and soon forced the Wampanoag out. Learn more about the history of the site from a new outdoor campus map that can also be accessed online here.