School Partnerships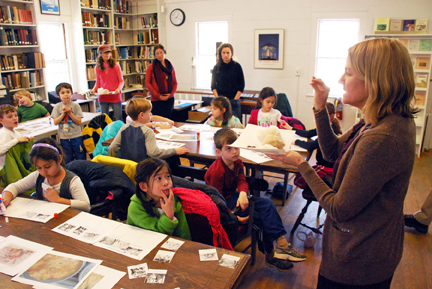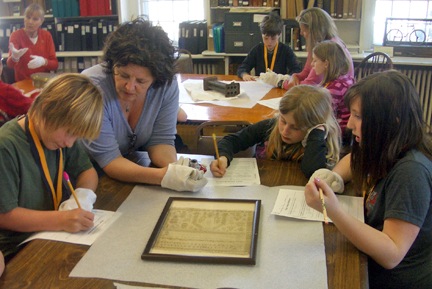 Use primary sources to create meaningful connections between your students' lives and other time periods and cultures. Hands-on lessons at the museum and in the classroom engage interest, motivate student's oral and written expression and critical thinking skills, and help fulfill your curriculum requirements. You can choose from a variety of topics for your class visits. We have curriculum guides, collections of artifacts including objects, manuscripts, photos, oral history and more, and other resources to enhance and complement your classroom activities.
School Groups: K-12
The MV Museum's school programs aim to support classroom instruction and motivate student learning by providing opportunities to explore and discover artifacts from Martha's Vineyard and around the world. All of our interactive school programs, both at the museum and in the classroom are designed to promote students' visual literacy and critical thinking skills, and connect directly with the Massachusetts Curriculum Frameworks.
Contact Education Director Beth Seabourne at 508-627-4441 x118 to schedule a program we already offer, or work with us to develop one that connects with your teaching.