For Kids and Families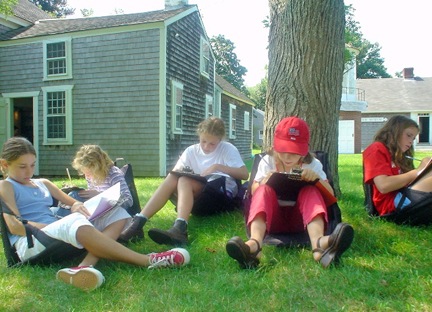 At the MV Museum, we believe that learning should go on, no matter how young or old you are. Visit the museum, and try your hand at some games from the 18th and 19th centuries (and see which ones are still played today). Ask your children about their school visits to the museum and what they discovered. Try on a Civil War uniform. Attend a lecture or program. Learn about our whaling heritage with Laura Jernegan. Join us as we build model boats or try our hand at sewing a "ditty bag" during our summer programs for kids. Climb up into a lighthouse. Go on a Quest and discover Martha's Vineyard's "special places". Explore the past, through artifacts, stories, art and more! We offer summer "Discovery Days" kids programs in two locations. Learn more about them here.
Hands On History Lab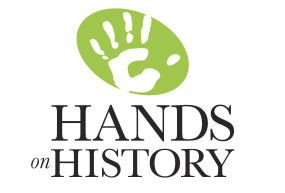 Hands-On History is an interactive space geared toward engaging children and families in activities and learning experiences. It gives children of all ages an opportunity to experience story-telling, song, arts, and crafts relating to life on Martha's Vineyard. The exhibit features a series of stations with small displays, touchables, and activities based around themes such as Wampanoag traditions, field and farm, home and hearth, folk art, and maritime heritage.
Laura Jernegan: Girl On A Whaleship
Visit this interactive website, and explore 19th century whaling and the story of a young girl from Martha's Vineyard who went on a 3-year whaling voyage in 1868. See and hear her journal of the voyage. Learn about the whales that were hunted, the whaleship, and the crew aboard it. Discover the ports and sites whalers visited, as well as whale migration patterns and ocean currents. Browse all sorts of whaling artifacts; tools, everyday items, artwork and photos.
The American Association for State and Local History (AASLH) announced in July 2011 that the Laura Jernegan website is the recipient of an Award of Merit from the AASLH Leadership in History Awards. The AASLH Leadership in History Awards, now in its 66th year, is the most prestigious recognition for achievement in the preservation and interpretation of state and local history. In addition to the Award of Merit, the website was also selected as a 2011 WOW Award winner by the Leadership in History awards committee. Click here for more information.