Upcoming Exhibitions
---
Hollis Engley: Family Stories
March 9th, 2021 through May 7th, 2021
Adele H. Waggaman Community Gallery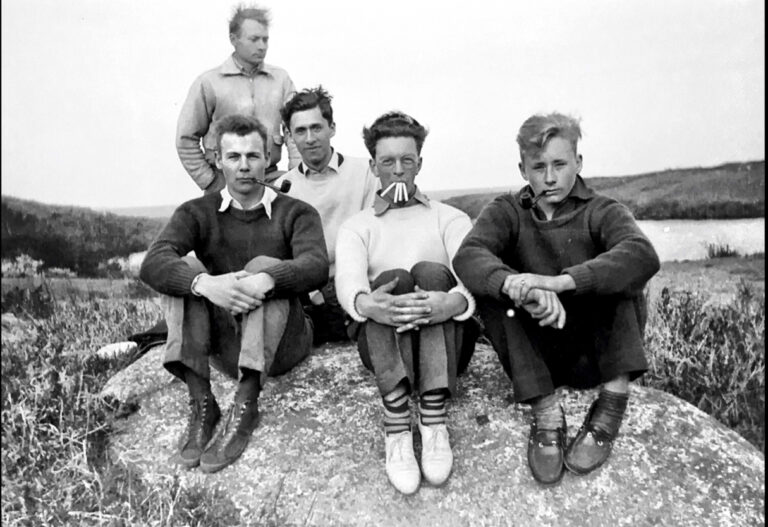 "I'm surrounded by photographs…the images are populated by the people I knew and people entirely unknown to me. All are connected – deeply or through their descendants – to my native Island. I was born here in 1947." Hollis Engley began his career as a photojournalist for the Vineyard Gazette and says, "I learned to tell a story with an image. But images need context – words to identify the face – to complete the story." This exhibit features a selection of his images and the surprising, moving, and compelling stories around them.
---
Nature and Change: Stories from the Anthropocene
March 23rd, 2021 through July 11th, 2021
Grain Family Gallery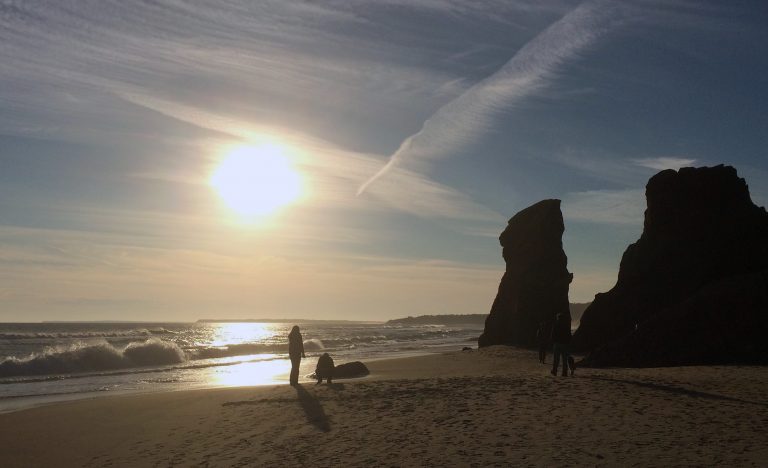 ---
Life in Reverse: The Remarkable World of Richard Lee
May 7th, 2021 through July 25th, 2021
Hollinshead Gallery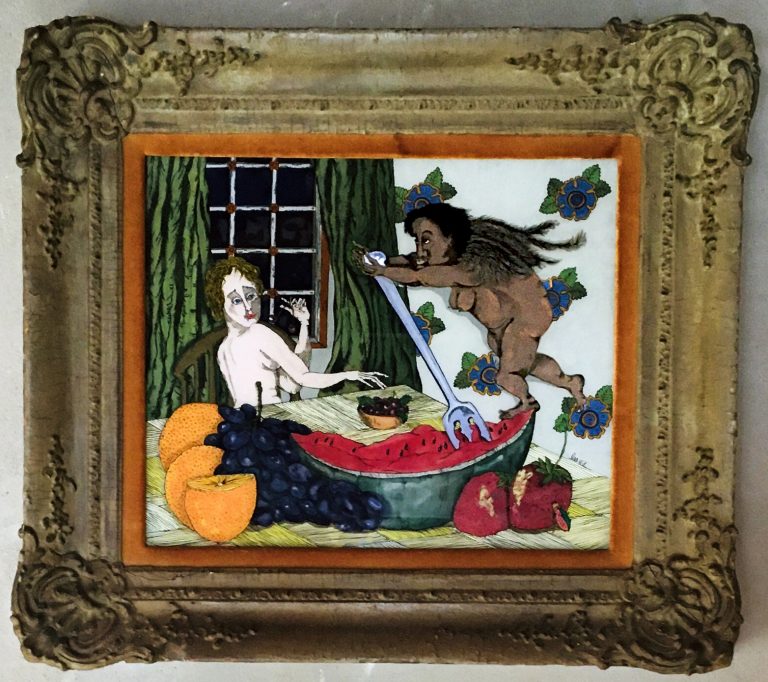 From the uninhibited subconscious of Richard Lee (1933-2012) evolved an engaging, original, and irreverant universe: one filled with reoccurring anthropomorphic and zoomorphic figures, cherubs and rose-headed babies, magicians and mystics, winged genetalia and androgynous teacups – to name a few of the delightful and mysterious characters he reverse-painted onto glass panes. A world traveler who found his way to the Island in the 1970s, Richard quickly became a beloved West Tisbury figure – from his early days as proprietor of the Dessert Gallerie to the warm and welcoming 'Sunday Soirees' held at his Chicamoo Gallery.
This immersive exhibition will take visitors on a journey into Richard's world and through his decades-long career, exploring the themes that wove through his work into a narrative that continues to amuse, inspire, and mystify.
---
Selling Martha's Vineyard
May 18th, 2021 through August 3rd, 2021
Adele H. Waggaman Community Gallery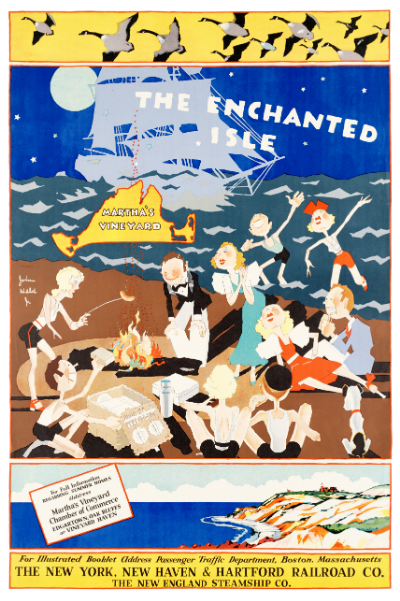 The rise of the Vineyard's tourist economy in the late 1860s created a new challenge for boosters and businessmen: How to market the Island to tourists and vacation-home buyers. The solutions were both familiar (scenes of natural beauty, promises of warm water and abundant fish) and unexpected (rhapsodic descriptions of paved roads, "healing breezes," and the availability of fresh vegetables). From Gilded-Age promotions of Oak Bluffs as a "Great American Watering Place," through the "Isle of Health" campaigns of the 1920s and the sleek brochures of the post-WWII "See America First" era, to the video advertisements of the present day, "Selling Martha's Vineyard" showcases the ingenuity—and the often-surprising beauty—of 150 years of efforts to entice the world to visit Martha's Vineyard.