Current Exhibitions
---
Making Change: Stories of Vineyard Activism, 1820-2020
October 20th, 2020 through February 7th, 2021
Grain Family Gallery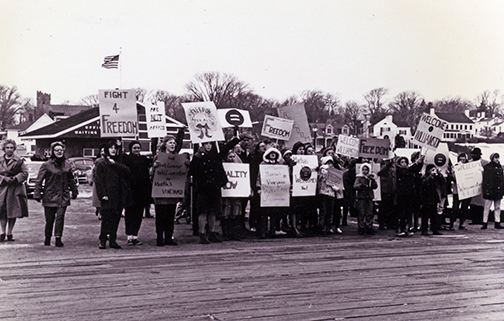 Every great national movement simultaneously rises from, and gives rise to, thousands of local actions. Despite its reputation as an insular world, distant from the mainland, the Vineyard has since colonial times not just reflected, but exemplified, that pattern. 
Making Change will trace the local actions by which Vineyarders have participated as both advocates and opponents of change in national movements for social justice. Spanning the two centuries from the early antebellum era to the present day, it will focus on two intertwined causes that continue to make headlines: African American civil rights and Native American self-determination. Placing people and events from the Vineyard in the context of nationwide movements and conflicts, it will explore events ranging from the debate over slavery and the establishment of Gay Head as a town, to the Wampanoag campaign for federal recognition.
---
Emma Chambers Maitland
February 11th, 2020 through November 8th, 2020
The Chris and Bob Cox Gallery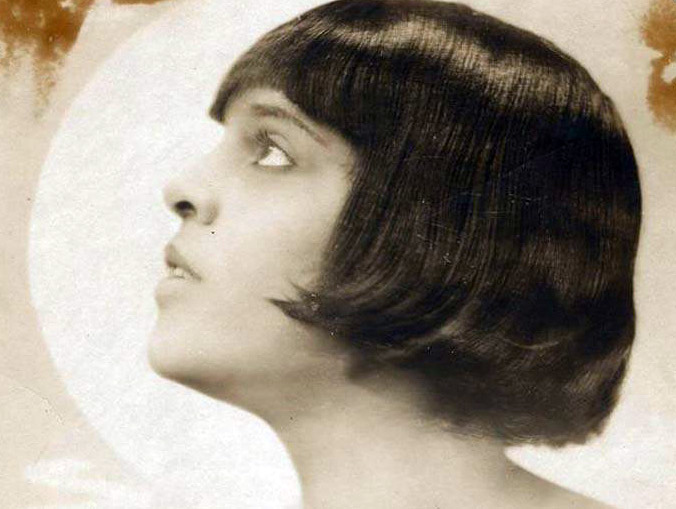 Emma Chambers Maitland embodied an experience both unique and somehow emblematic of the challenges and successes of many black women of her era – teacher, wife, mother, entertainer, sportswoman, nurse – her intelligence, ambition, and talents took her from Virginia to Washington, D. C., Paris, New York, and finally to Martha's Vineyard. This exhibit,  featuring photographs and memorabilia from her life will give a glimpse into her journey.
---
But… Such Is War
September 15th, 2020 through January 10th, 2021
The Hollinshead Gallery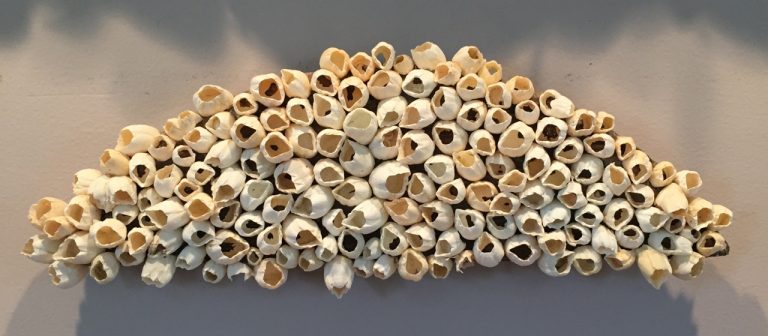 When he was 22 years old Steve Maxner was drafted into the Army and served as a medic in Vietnam from 1969-1970. After returning home, Steve was diagnosed with PTSD, and as part of his healing process, he takes daily walks on the beach with his dog, Ollie. There he collects shells, driftwood, claws, and other "gifts from the sea", which he then transforms into sculptures – each representing a different memory or experience of his time in Vietnam. This exhibit features dozens of these sculptures. Accompanied by stories and music written by Steve, they give a glimpse at the horrors of war as well as a journey towards peace… This exhibit is back by popular demand and with additional pieces Steve has created since the original exhibition.
To see the catalog that coincides with this exhibit, click here.