Current Exhibitions
---
Calder Martin – Welcome to Shredberg
September 24th, 2019 through October 25th, 2019
The Adele H. Waggaman Community Gallery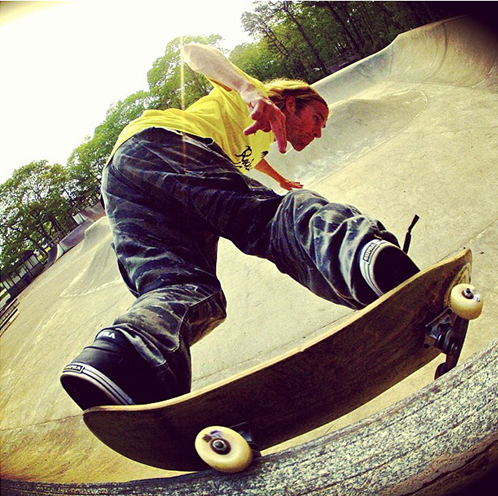 Calder Martin is an artist and musician who moved from New York City to Martha's Vineyard in 2007, where he teaches mathematics at The Martha's Vineyard Public Charter School. Martin is a lifelong skateboarder, and has photographed both his personal experiences and those of other skaters on the Island using pocket-sized, point-and-shoot cameras, both 35mm and digital. In Welcome to Shredberg, Martin captures the Island's skateboarders in a series of three-dimensional, geometrical collages, each representing a different year.
"I chose a 4X6 format for it's accessibility, affordability, and ease of color balance adjustment.  The use of triangles as a frame is something that connects to my affinity for geometry, and I use it as a mechanism for design.  I have often used particular shapes as a constraining element because I am enthralled by patterns, both mathematically and visually.  As with rugs and weavings that tell stories, these collages use a geometric algorithm to provide structures that contain memories." –Calder Martin
Photo by Adam Rebello
---
Face Value: Vineyard Portraits from the 21st Century
August 20th, 2019 through November 24th, 2019
The Warren and Marilyn Hollinshead Gallery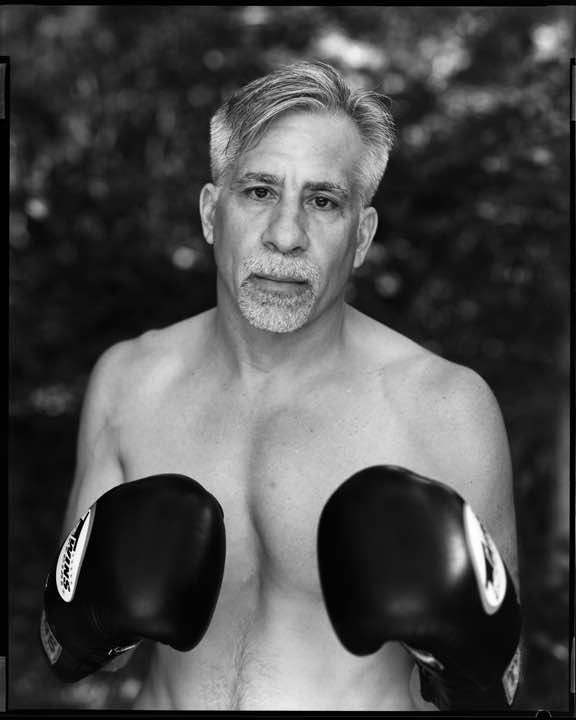 West Tisbury's Dan Waters uses a traditional large-format camera to capture detailed black-and-white images of the human landscape he has come to know. His aim is to make and preserve a highly personal record of everyday Island faces. The larger-than-life portraits in this exhibit are intended to be placed in the museum's climate-controlled vault, where some day they may provide the best remaining clues of who we were.
Photo caption: Portrait of Charles Giordano, 2019
---
Barn Raised: The Martha's Vineyard Agricultural Society and the Hall a Community Built
September 10th, 2019 through November 3rd, 2019
The Grain Family Gallery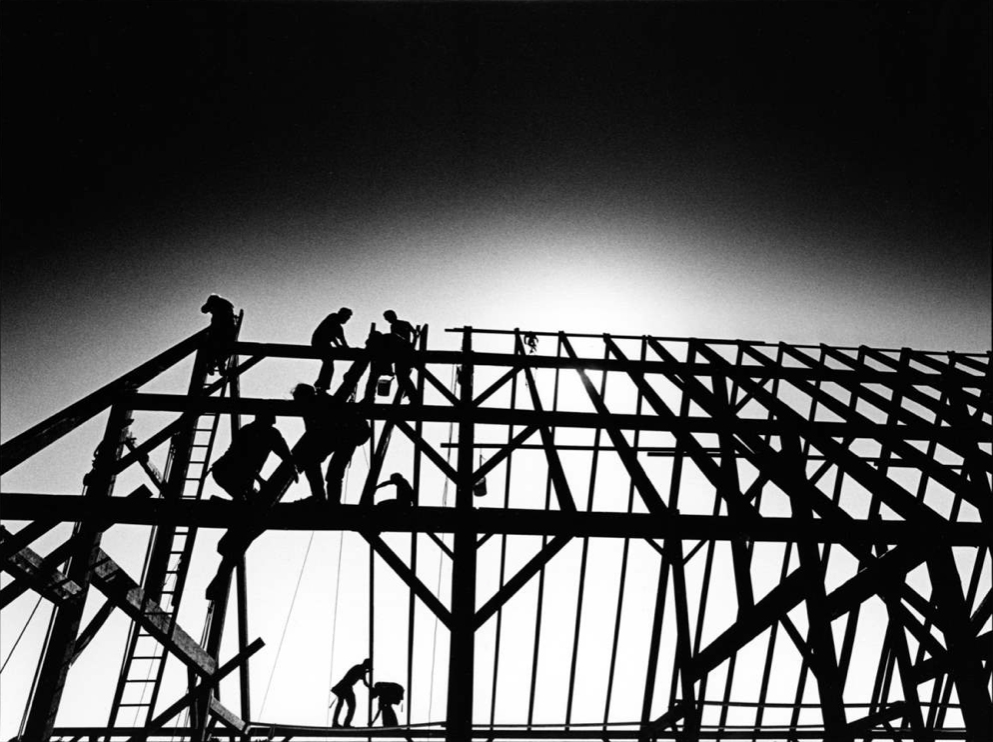 Few events speak to the nature of community quite like the raising of the new agricultural society's barn over a matter of days in the winter of 1994. Hundreds of volunteers, known as "barn busters," came together to dismantle and move the barn from New Hampshire, donate materials, and help to erect the structure once it arrived on the Island. Through objects, oral histories, film footage, and photographs, this exhibit celebrates the 25th anniversary of one of the Island's most beloved buildings by looking back at the raising of the barn and the more than 160 year history of our Island's Agricultural Society.
Image: Barn Raising, 1994 by Alison Shaw