Muskeget: Raw, Restless, Relentless Island with Crocker Snow, Jr.
March 5 @ 2:00 pm

-

3:00 pm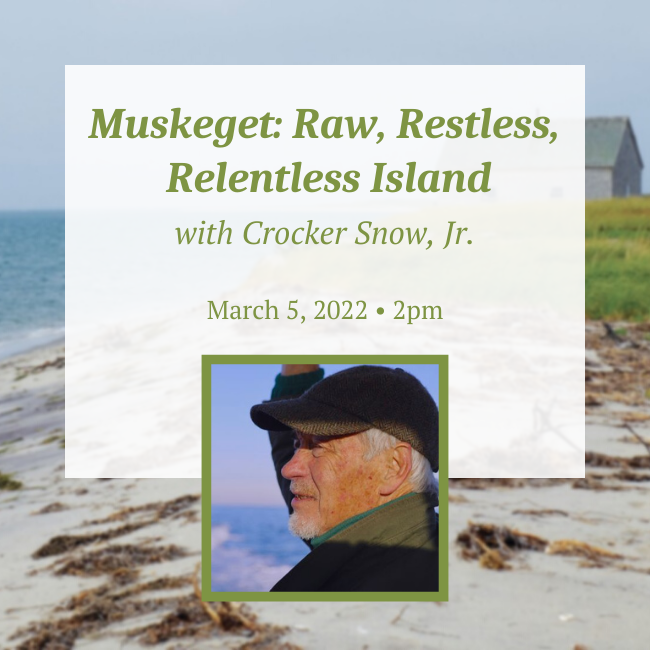 A little-known little island between Martha's Vineyard and Nantucket, Muskeget is awash in natural wonders. Join author and lifelong Muskeget aficionado Crocker Snow, Jr. to learn more about this very special place and what makes it unique among the offshore islands of Massachusetts.
Crocker Snow, Jr. is a steward of what he hopes will be a "forever wild" island. Ever since he was dropped at Muskeget at the age of nine by his aviator father who had purchased half the island with friends, it has made an indelible impact on him. Today, he, his five sons, and nephew oversee an island-wide conservation restriction with the view that "We don't own the island, the species that inhabit it do." With a seasoned journalist's curiosity, Crocker has recorded the island's life and times.
Copies of Muskeget: Raw, Restless, Relentless Island will be available to purchase.
Advance registration required. MVM Members: $15; Non-members: $20. To purchase tickets, click here.