SOLD OUT – Music in the Courtyard: Johnny Hoy and the Bluefish
August 26, 2021 @ 5:00 pm

-

7:00 pm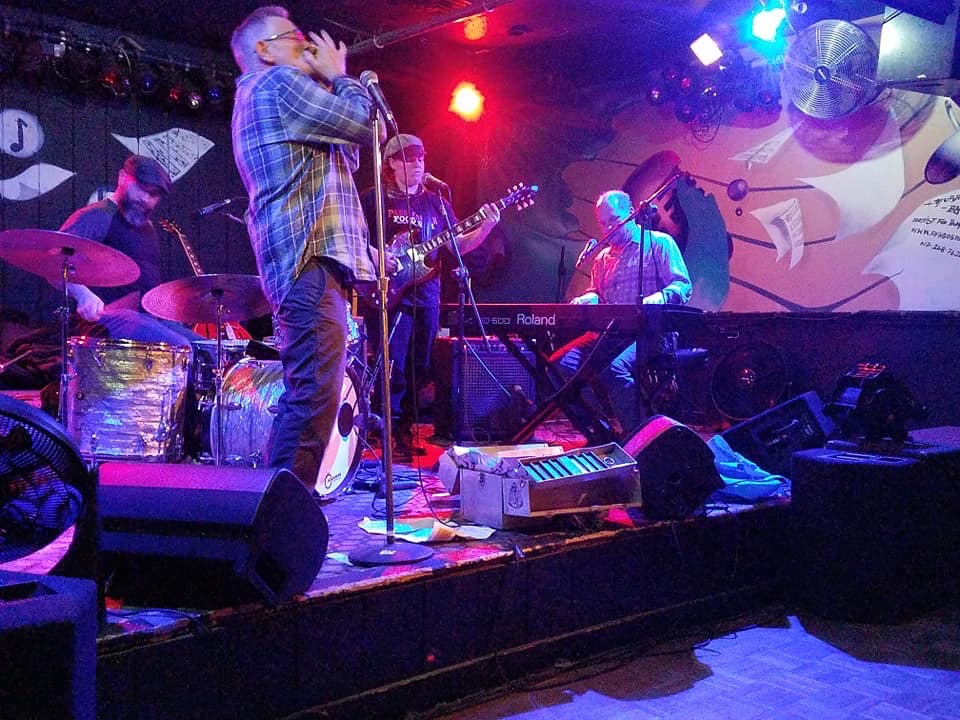 MVM is delighted to welcome Johnny Hoy and the Bluefish for an evening of music in the Bodman Courtyard!
Formed in 1991, the band has evolved through many incarnations, three Tone Cool and three self-produced CDs, trips around the world as far as South Africa and Norway, and mostly the joys of playing a lot of music on Martha's Vineyard where the band lives. Johnny Hoy juggles a full life where he takes advantage of his many skills including stone masonry, fishing, antique dealing, farming. Somehow he manages to do all the gigs as well. He came to the Island in 1978, after soaking up Muddy Waters' and Tom Waits' shows as a teenager.
Jeremy Berlin, the piano player, has been with the band for most of its life – since the summer of '93. He's played duets with President Clinton, and Carly Simon, toured the world with The Nina Simone band – he's not afraid of anything, and he plays it all. The band started out as a four-piece with no piano, became a five-piece for several years, and then returned to a four-piece configuration, this time with no bass, and it's been that way for 22 years.
Guitarist Delanie Pickering showed up on the Island in 2017 from New Hampshire. She didn't tell anyone she played music, and quietly checked out the scene until she was ready. Then it was all over: everyone wants her, and the Bluefish have her! Audiences love her, and her energy has given a new life to the band. And she sings!
Rounding out the band is drummer Kevin Medeiros from New Bedford. He listened to the Bluefish for years before it was his turn, and his solid beat gets better and better. He grew up in New Bedford and he and Delanie give the band new blood!
If you wish to sit during the event please bring a chair or blanket. The ArtCliff Food Truck will be at MVM before and during the concert.
Advance registration required.
This event is sold out. Thank you for your interest!