"The Lost Whaling Fleets of the Western Arctic: Writing the Final Chapter" with Dr. Brad Barr
January 25 @ 5:00 pm

-

6:00 pm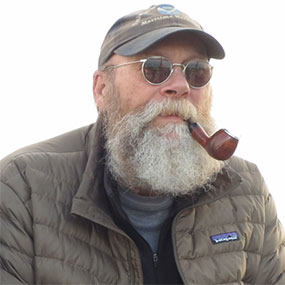 In September of 1871, 32 whaling ships were trapped in the ice along the Chukchi Sea coast of Alaska with winter fast approaching.  Unable to sail to safety with their valuable cargo, the 1219 survivors abandoned the ice-bound ships, enduring a life-threatening journey as they rowed, sailed, and dragged their small whaleboats across the ice through the gales of early winter to rescue. Such were the perils that were encountered by Arctic whalers, and often with less fortunate outcomes.
In 2015, a team led by  maritime archaeologists and historians from the Maritime Heritage Program at the National Oceanic and Atmospheric Administration (NOAA) went to the Arctic to use advanced underwater remote sensing technology to determine if, after 144 years, anything remained of the wreckage of these ships that would help to better understand and document this pivotal historic event.  Join Dr. Brad Barr as he shares what was found, and explains how it has helped to write the final chapter of this compelling saga of loss and survival.
Dr. Brad Barr is a Senior Advisor in the Office of National Marine Sanctuaries' Maritime Heritage Program. He serves on the faculty of the University Center of the Westfjords in Ísafjör∂ur, Iceland, along with the University of New Hampshire School of Marine Science and Ocean Engineering.
Members $10, Non-members $15