Catboat Vanity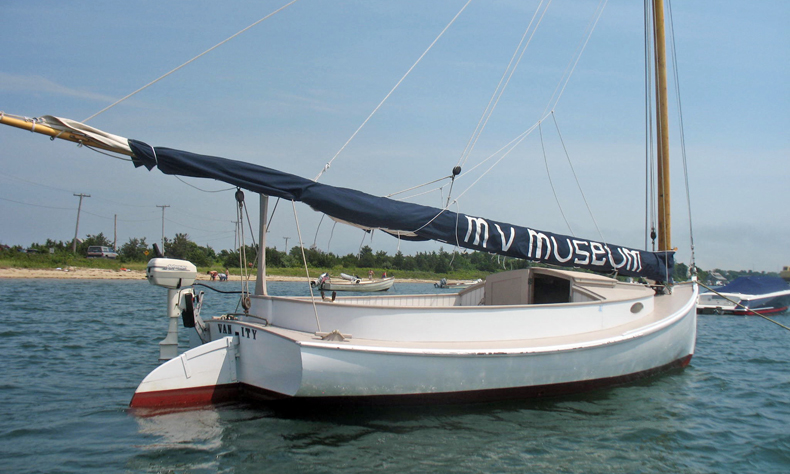 The Museum's only "floating exhibit," the Vanity is a 1923 Catboat built in Edgartown. Manuel Swartz Roberts constructed it in what is now the Old Sculpin Gallery on the waterfront. This beautifully restored 22′ vessel was once a work-boat used for fishing, scalloping, and summer charters.
Recently, the Vanity got a facelift at Gannon and Benjamin Marine Railway. Today she is the Museum's living link to the Island's maritime past. In keeping with true Catboat design, she is half as wide as she is long, providing a very stable working and sailing platform.
The Vanity is available for sails to higher level Museum members. For more information, please contact 508-627-4441 x126.
Check out the website for the new documentary on Nat Benjamin's boat Charlotte. Gannon and Benjamin Marine Railway restored the Museum's Vanity years ago and went on to build this 50′ rigged schooner. The documentary follows Gannon and Benjamin during Charlotte's construction.