Museum Collections
The Martha's Vineyard Museum preserves and exhibits fine art, furniture, photographs, textiles, manuscripts, and everyday objects that Vineyarders have made and used. A small selection from the thousands of objects in our collection can be seen here.
Recently, Ian Primrose, Painting Conservator, restored a selection of portraits in the Museum's collection following a grant from the Edgartown CPA. Click here to view the restoration process of one of the portraits.
Collections Development
The objects collection at the Martha's Vineyard Museum, donated or purchased over the past 80 years, includes over 30,000 items relating to all aspects of life on Martha's Vineyard. Specific collection categories include:
Agricultural Tools
Archaeological Material
Armament
Baskets
Coins
Costumes
Decoys
Ethnographic Material
a Fire Engine
Fossils & Botanical Samples
Fresnel Lens (Gay Head, 1854)
Furniture & Household Equipment
Guns & Swords
Hunting & Fishing Tools
Maritime Tools
Medical & Scientific Tools
Musical Instruments
a Nomansland Fishing Boat
Paintings & Prints
Sailor's Artwork including Scrimshaw
Sculpture
Ship Models
Shipwreck Salvage Materials
a Sleigh
Toys
a Wagon
Wampanoag Tools
a Whaleboat
Woodworking Tools
The library and archive collection spans every period of the Island's history. Beyond the 5,000 books in the research library, the Museum's archives collection contains materials from the 17th century through the 21st century. These collections include such items as:
Business Account Books
Family Correspondence
Legal Papers and Land Deeds
Manuscripts
Oral History
Organizational Records
Postcards
Scrapbooks
Ship Account Books
Additionally, the library holds 500 Island maps, 400 nautical charts, and an extensive photo collection of historic images of Vineyard tourism, homes, individuals, and communities.
Make a Donation to the Collection
The Museum welcomes and encourages the donation of materials that relate to Martha's Vineyard history. If you are interested in donating an item, we encourage you to look at our Collections Management Policy, which describes the types of materials we seek and the process we use to acquire objects. We recommend that potential collection donors contact Curator Bonnie Stacy directly at 508-627-4441 x111 for three-dimensional objects, paper objects, and photographs.
A donor form is completed for every donation to the collection. The donor is responsible for providing an appraised value, which will be included on the donor receipt and used as a tax deduction. The Museum is legally prevented from appraising items.
HANDLING THE COLLECTIONS
Please refer to our guidelines for handling manuscripts, printed materials, and photographs for detailed information.
Photo Use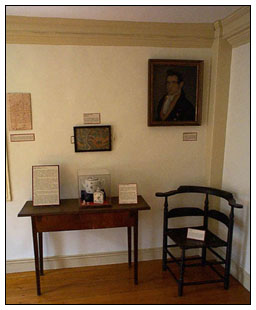 The Martha's Vineyard Museum has an extensive photo collection that contains over 50,000 images. High-resolution digital scans can be used for publication, scholarly research, documentaries, exhibitions, or for personal use. While the Museum does not have the in-house facilities to produce photo reproductions and slides, it does employ a number of professional photographers who can create photo reproductions. These slides, transparencies, or photographs will carry all the applicable use fees plus the professional's own processing fee.
All photo requests must be sent to Bow Van Riper, and include a complete and detailed citation for each item requested. You will also need to clearly specify the intended use of the scanned Museum image. No image may be reproduced in any form without the permission of the Museum. The Museum reserves the right to deny any photo request that it deems inappropriate. If the photo request is approved, the photo(s) can be e-mailed or burned to a cd and mailed (requester must pay shipping charges). All images carry a scanning fee. Please see our Fee Schedule for information about scanning and service.
PERMISSION TO REPRODUCE AND PUBLISH IMAGES
The sale of photographic images does not constitute authorization to publish or make further copies of them. Museum photographs may not be reproduced, resold, or otherwise commercially used without specific written permission. If you would like to publish, exhibit, or make any commercial use of Museum photographs, please complete and return this application. Please note that all permissions are issued for one time, single edition, and single language use. Additional editions carry a fee of 50% of the original fee, per image. Rights do not automatically extend to multi-language publications. The Museum must be notified if foreign language or additional editions are to be published.