Woven Bag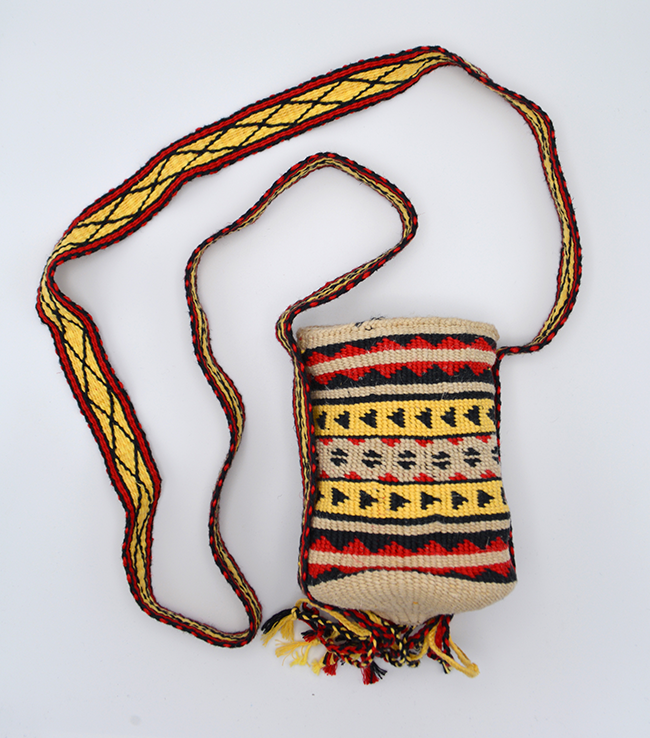 Woven Bag
Because of the distance in time and the ephemeral nature of many of the materials used in Wampanoag art of the past, it can be challenging to imagine the color and texture of the earliest works of art made on this Island. Contemporary Wampanoag artists and artisans help us picture the world of their ancestors, the first inhabitants of this Island, by making objects using old and new materials while drawing on old and new techniques.
Sometimes, as in this example, the aim is to faithfully recreate the work of the past. Aquinnah Wampanoag Linda Coombs has decades of experience teaching about the lives and culture of the Wampanoag people. She based this finger-woven bag on pieces from the 17th century and made it using the materials and techniques of her ancestors.
DETAILS
---
| | |
| --- | --- |
| Artist | Linda Coombs |
| Title | Woven Bag |
| Date | 2011 |
| Type | Textile |
| Credit | Purchase of the Museum |
| Ref No | 2018.007 |
| Thematic Collection | 100 Years, 100 Stories: Artists of This Island |
Object information is a work in progress and may be updated as new research findings emerge. To help improve this record, please email
collections@mvmuseum.org
. Information about image downloads and licensing is available here.