Outdoor Exhibitions
---
Rose Styron Garden
Now Open/On Display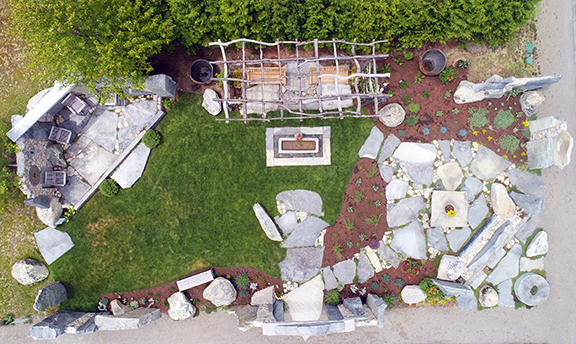 At the heart of the central courtyard is the Rose Styron Garden, a place for peaceful contemplation but also for engaging performances, readings and conversation. The garden celebrates the open-ended, open-minded approach to intellectual life that Rose Styron has always embodied so graciously. Created by world-renowned Island stone mason and artist Lew French, this inspiring and natural space invites visitors to stop, witness, and appreciate the world around them. We are especially grateful to the MV Garden Club, who volunteered their time this spring to design and plant the flora throughout.
---
Sun-Bird Sculpture
Now Open/On Display

Created by Island artist Tim Laursen, Sun-Bird is a kinetic, interactive sculpture that teaches about solar energy. With its seven-foot wingspan, the sculpture is made from stainless steel, bronze, and carbon steel. Its motion mimics the flight of an actual bird, all the while being powered by the sun. Sun-Bird has found a new home in the MVM courtyard this summer and will soon be flanked by educational panels describing how it operates.
---
Doherty Hall
Now Open/On Display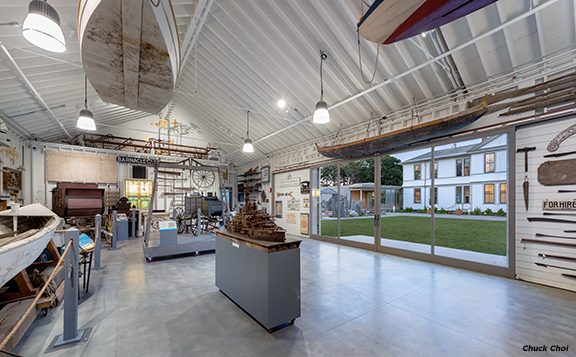 Doherty Hall is home to the larger objects in the MVM collection. These include whaling and fishing vessels, the original Chappaquiddick hearse, the Mayhew peddler's cart used for deliveries from Alley's General Store, a Hawaiian canoe, surfboards, an Erford Burt kayak, and the headlamp from the Island's locomotive. More interpretive material has been added to provide additional context.
---
Compass Rose
Now Open/On Display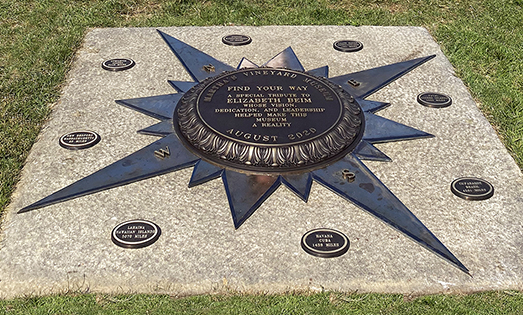 The compass rose serves as a reminder of the Island's connections to the wider world. The eight ovals spaced around it indicate the directions and distances to places across the globe where Vineyarders went… and from which people came to the Island. Check it out in the middle of the Lewis Lawn on your next visit.
---
Scavenger Hunt for Kids and Families
Now Open/On Display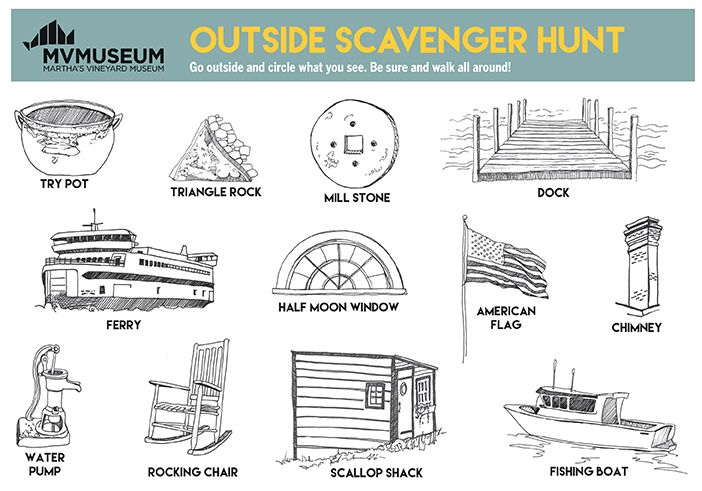 MVM educators have created a new scavenger hunt designed entirely for outdoor exploration on the campus. Find it online or pick it up inside at the welcome desk.
English Version
Portuguese Version
* Please note, the buildings do not need to be open to complete the scavenger hunt. All of the objects are visible to be found regardless of the campus being open. If you wish to download it on your own or do it from your phone, please feel free and enjoy!
---
Explore Your Surroundings
Now Open/On Display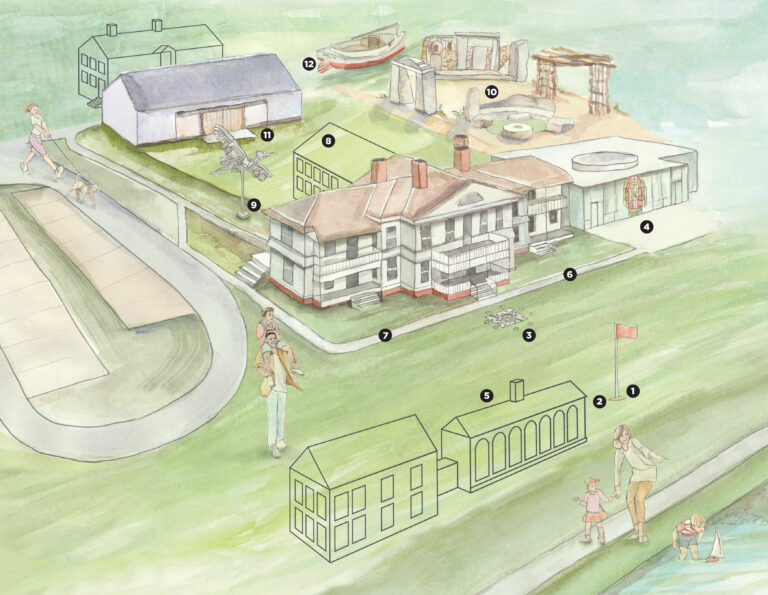 The Museum stands on what has, for thousands of years, been Wampanoag land. Archaeological evidence shows that generations of Wampanoag maintained home sites or seasonal camps atop the bluffs, gathering fish and shellfish from the Lagoon, water from nearby springs, and animals from the surrounding forests. English settlers began colonizing the area in the mid-1660s, and soon forced the Wampanoag out. Learn more about the history of the site from a new outdoor map.