Thomas Nevin Jernegan Dexter
Painting Conservation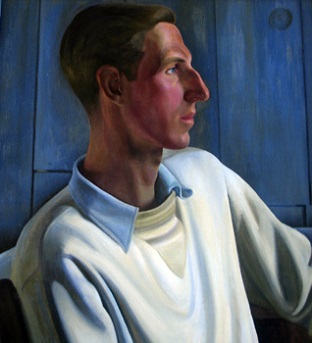 Thomas Nevin Jernegan Dexter (1906-1936) died just before his 30th birthday, but accomplished much in his short life. A poet, collector, genealogist and Island historian, he served as treasurer of the Dukes County Historical Society (now the Martha's Vineyard Museum) and advocated for the preservation of the Island's history. The Museum also has a drawing of Dexter done by his friend, the artist Paul Cadmus (1904-1999).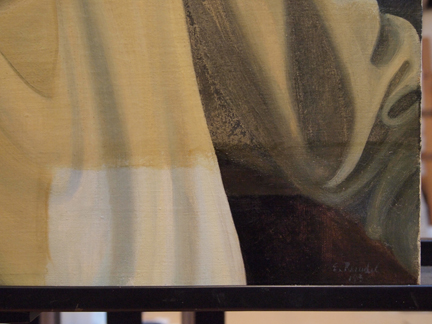 Painting conservator Ian Primrose recently donated his time and talent to clean and conserve this portrait. A heavy layer of varnish had been applied and with time had discolored. Ian removed the old varnish and cleaned the painting. These photos show the painting before and during the cleaning.
The restored painting is now on display in the Martha's Vineyard Museum Library.